Regular price
Sale price
$15.00 USD
Unit price
per
Sale
Sold out
Description
Maca is an herbaceous plant native to the high Andean Mountains of Bolivia and Peru. It is one of the only food plants in the world able to thrive at such a high altitude. It is a potent, ancient superfood that has been used by indigenous Andean societies as a source of nourishment and healing for thousands of years.
Yellow Maca has rich nutritional and adaptogenic properties that support the body's overall vitality. In addition, Yellow Maca helps regulate, support, and balance hormonal systems of both men and women. It provides antioxidants, contains nearly all essential amino acids, and has significant levels of vitamins and minerals.
Our Organic Yellow Maca powder contains only Yellow Maca roots and is great for the whole family. It is also gelatinized by extrusion for easier digestion and solubility.

Suggested Usage
You can enjoy our Organic Yellow Maca Powder by itself, mixed with water, juices and shakes or add it to your baking recipes.
Adults: 1-2 tablespoons per day
Children: 1 teaspoon per day
Nutritional Information
Save
Save
Save
Save
Save
Save
Save
Save
Save
Save
Save
Save
Save
Save
Save
Save
Save
Save
Save
Save
Save
Save
Save
Save
Save
Save
Save
Save
Save
Save
Save
Save
Save
Save
Save
Share
View full details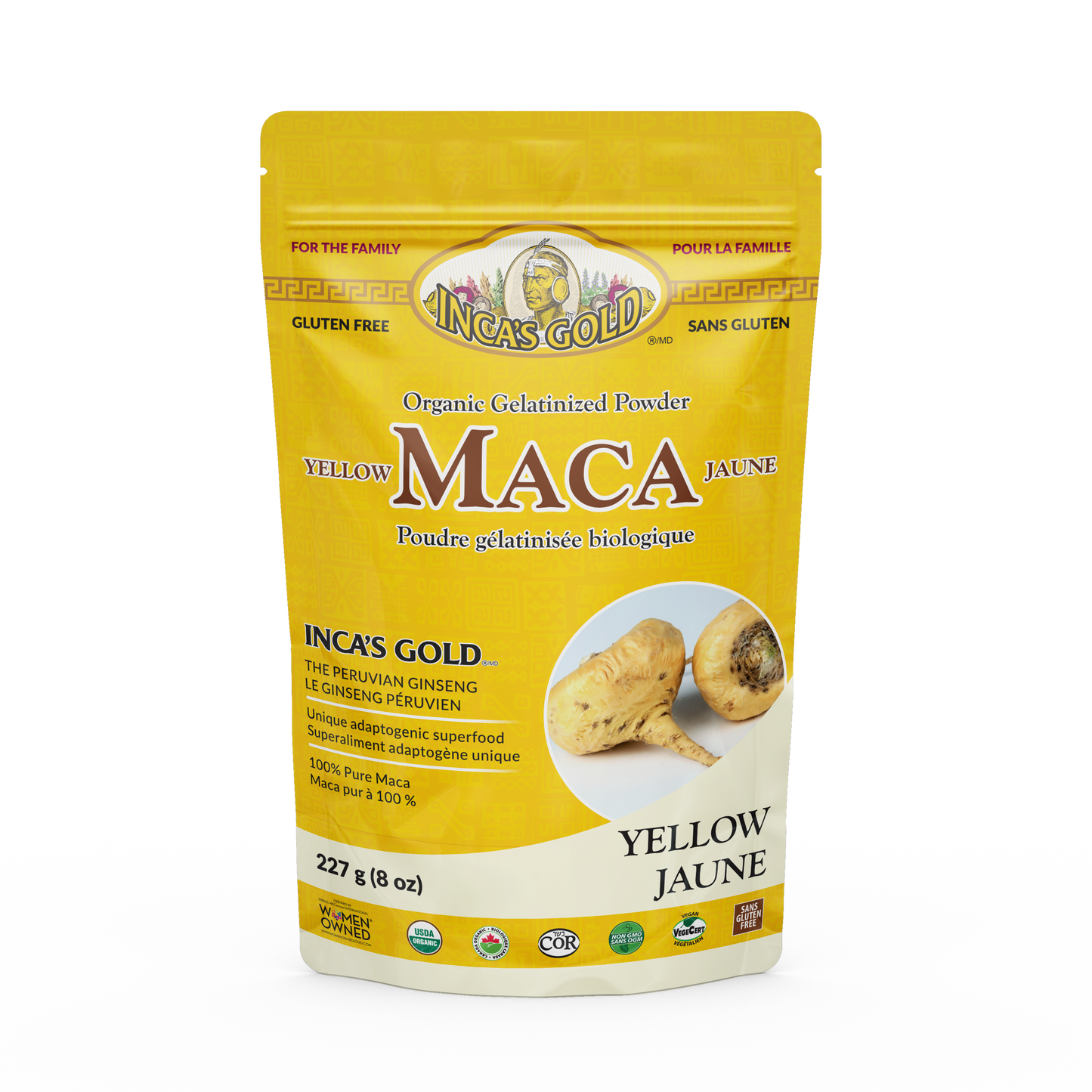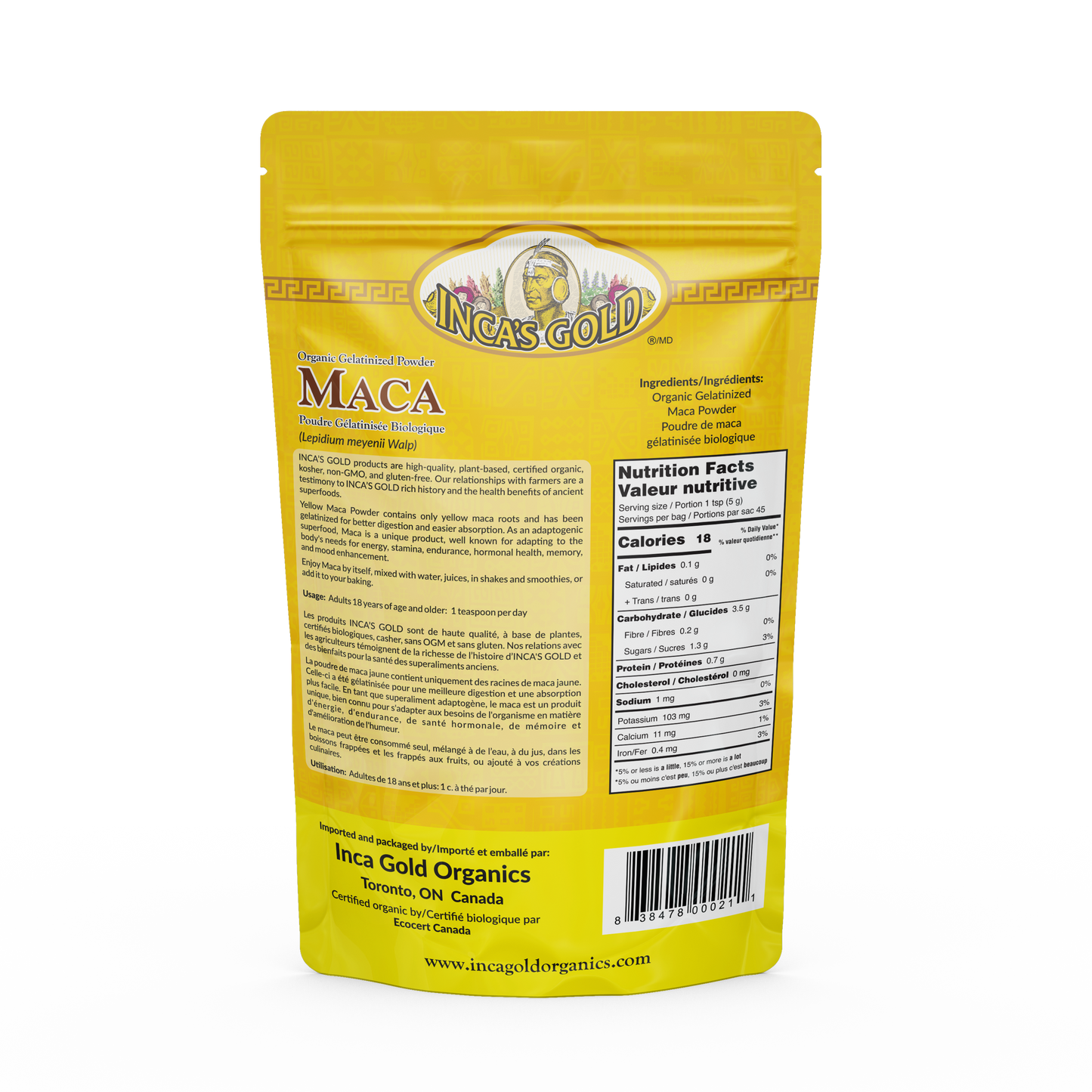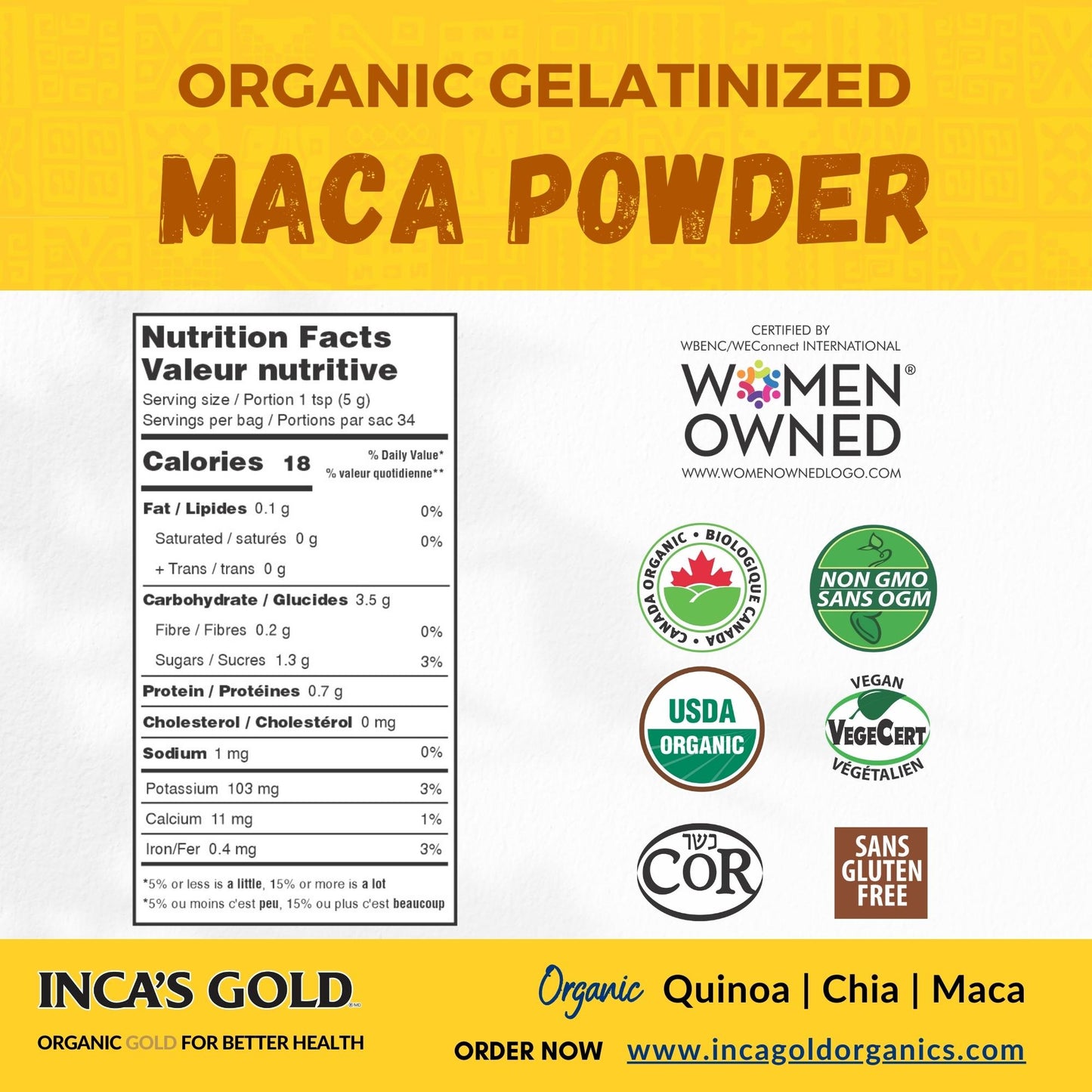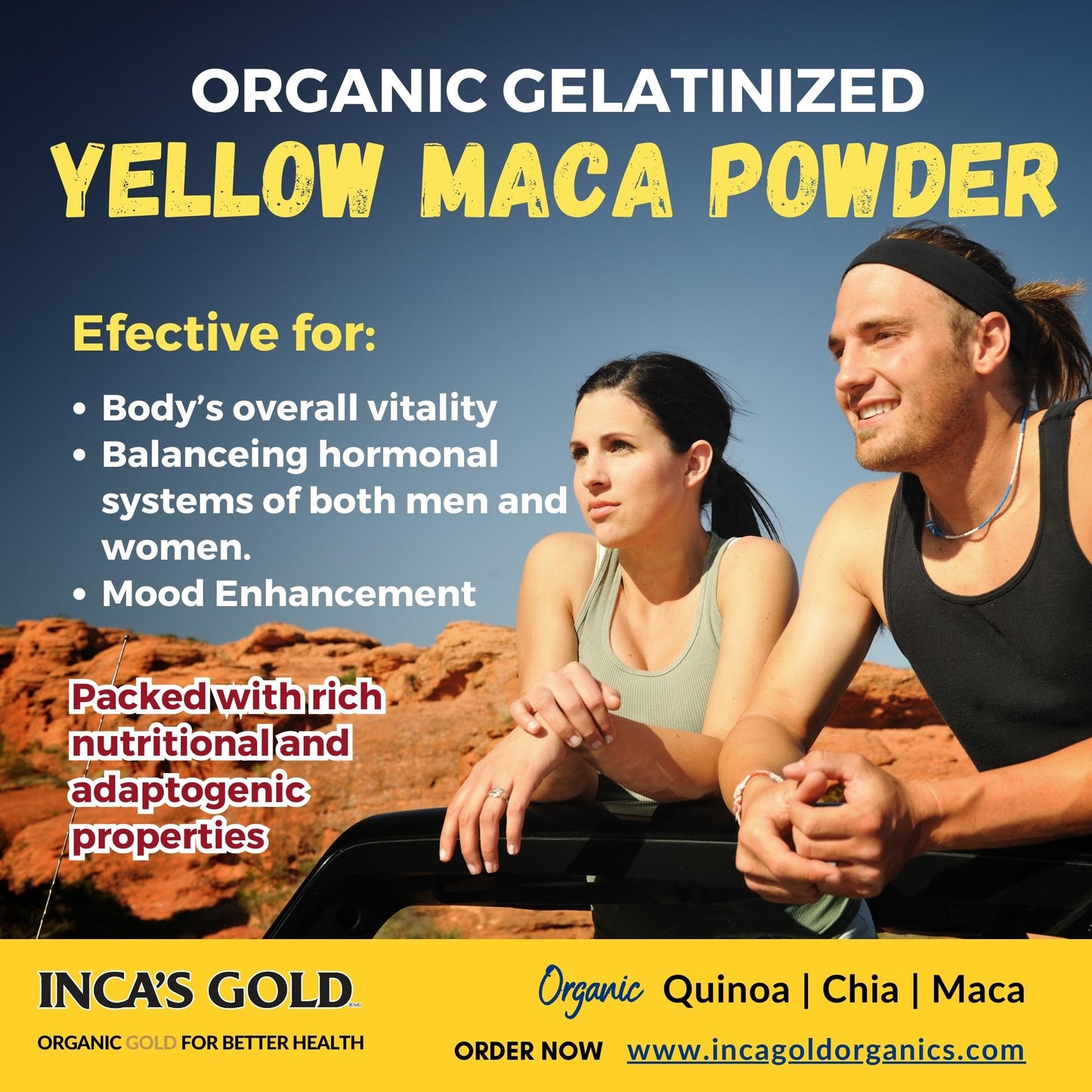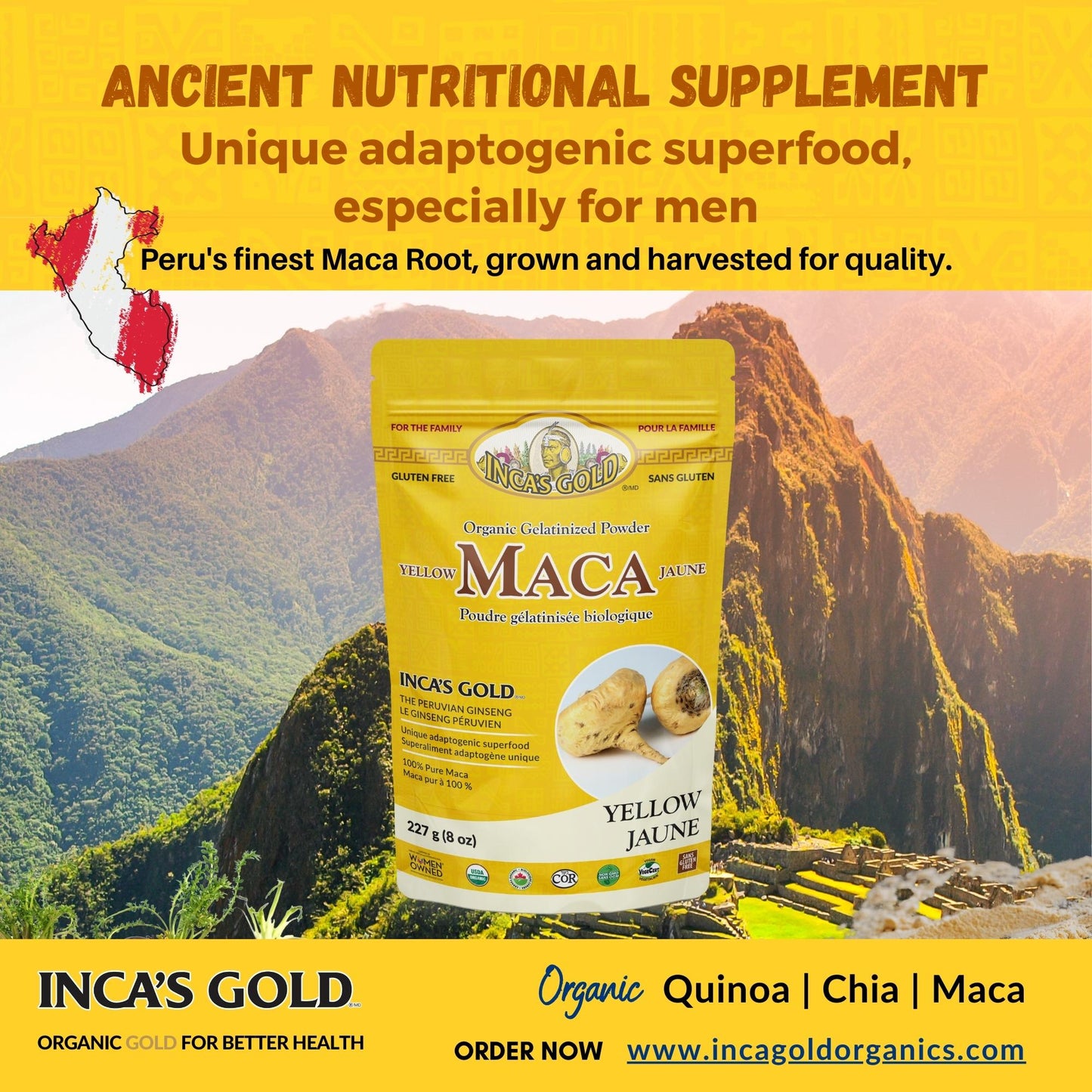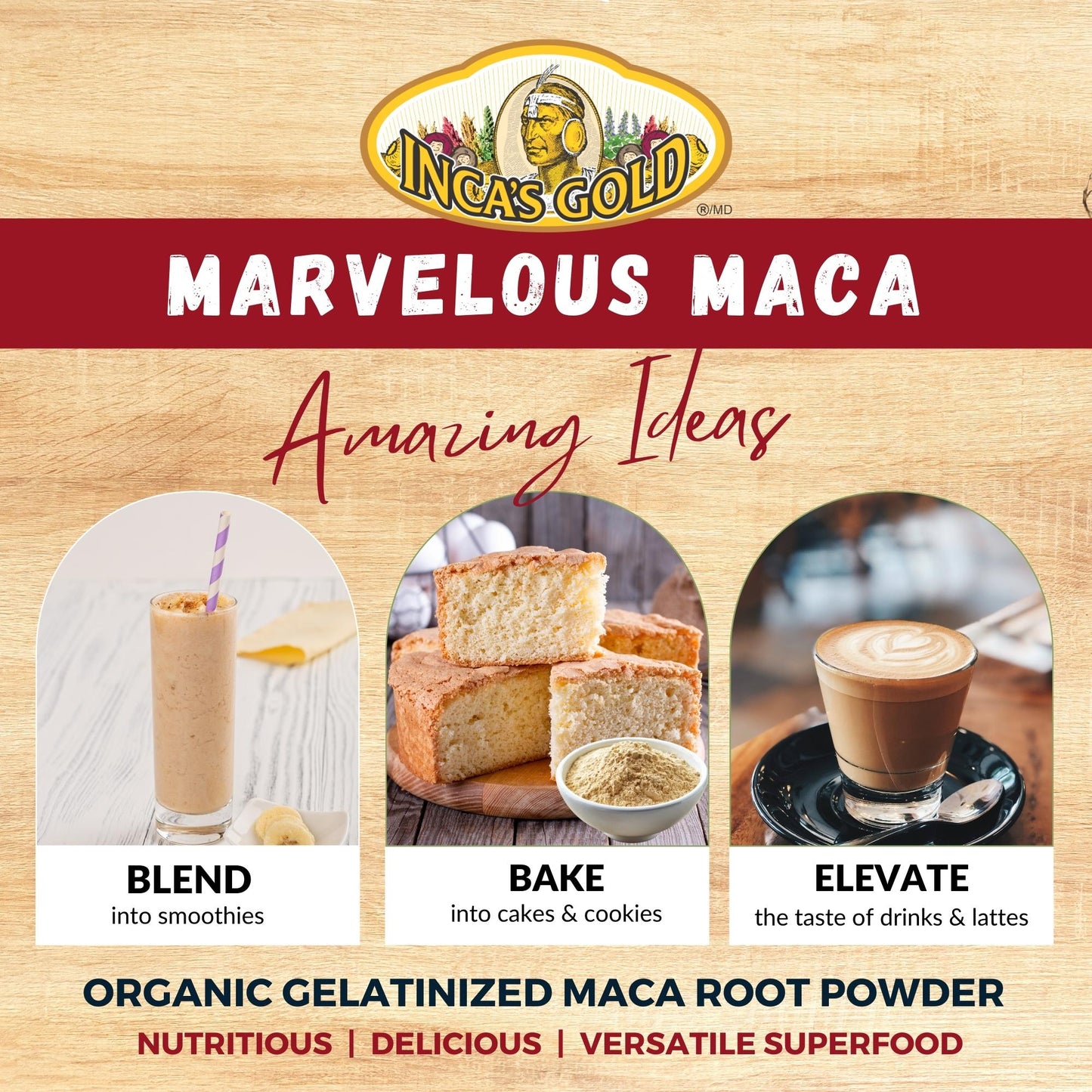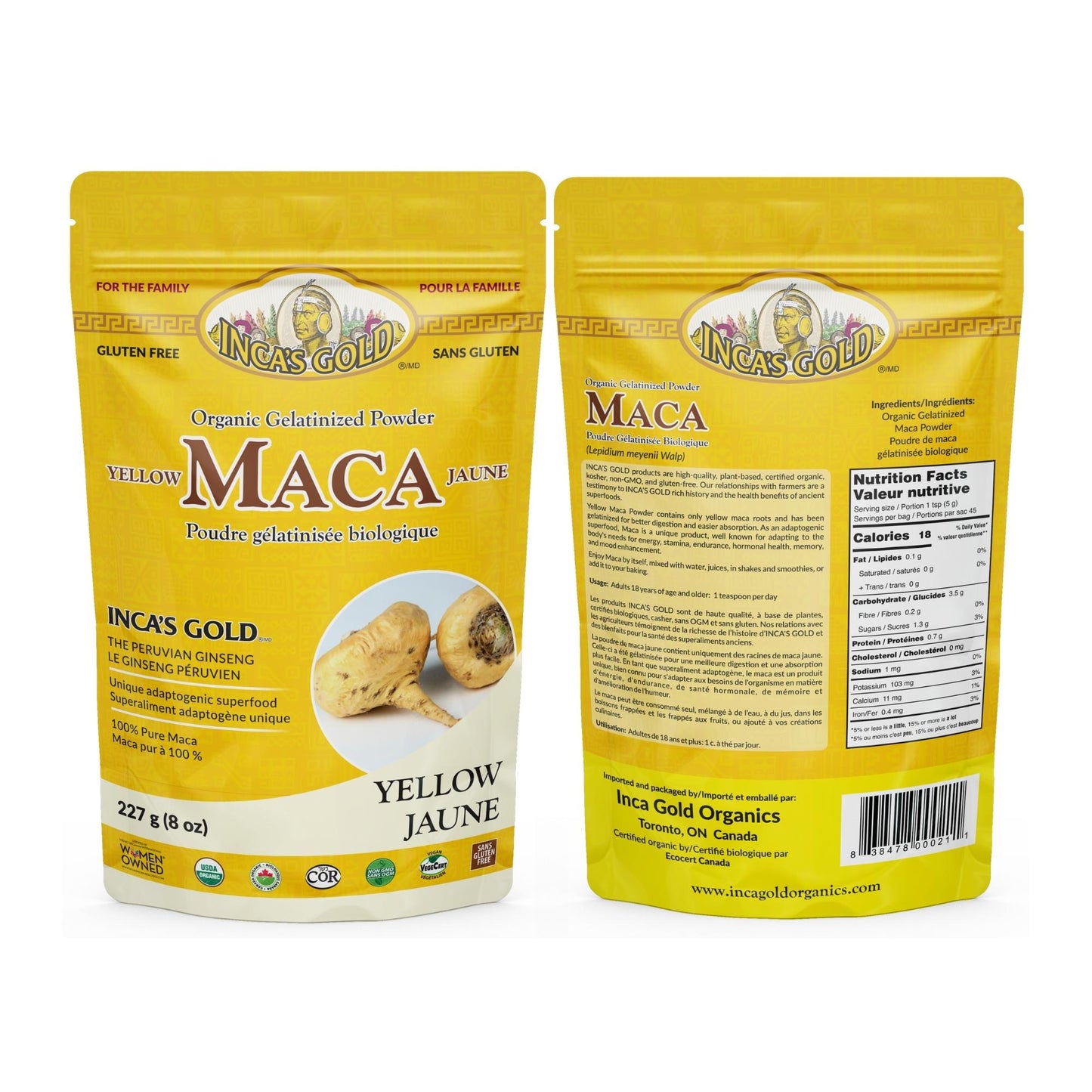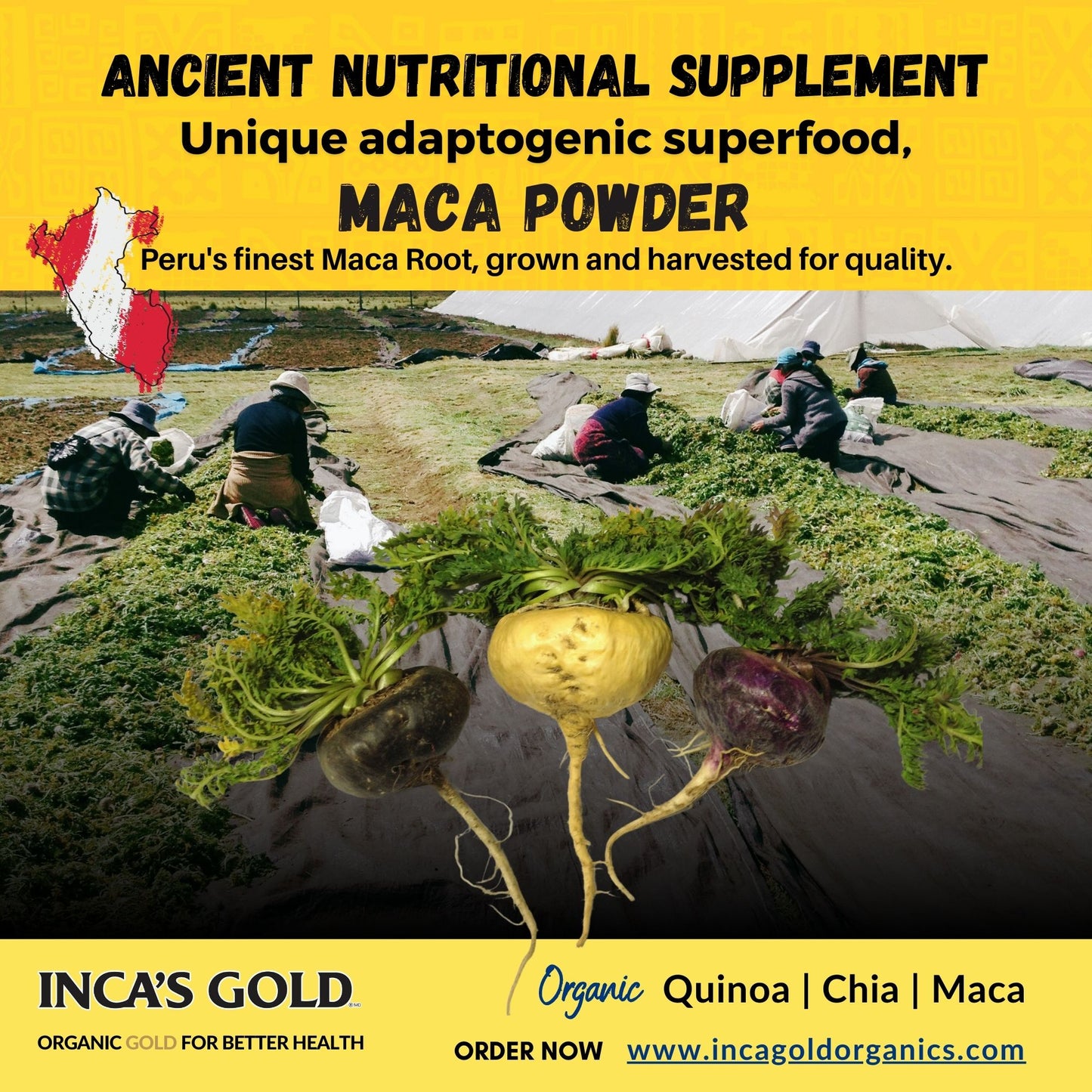 Source of vitamin
Good products! Excellent nutrition
As advertised.
Good product. I have purchased a second lot.
Good Product
I use one tbsp of this in my morning smoothies after a workout (Banana, Chocolate Almond Milk, Peanut Butter, Hemp Protein). It adds a nice nutty/sweet taste to my smoothie. I tried it in hot beverages but found the power clumps up and does not dissolve well. I prefer using it in smoothies as the power distributes better. I do get a little energy from it. I did not experience any bloating or discomfort from using it - I only have 1 tbsp every other day.The product tastes great in smoothies and shipped on time. Would buy again.