Regular price
Sale price
$15.00 USD
Unit price
per
Sale
Sold out
Description
Maca is an herbaceous plant native to the high Andean Mountains of Bolivia and Peru. It is one of the only food plants in the world able to thrive at such a high altitude. It is a potent, ancient superfood that has been used by indigenous Andean societies as a source of nourishment and healing for thousands of years.
Maca has rich nutritional and adaptogenic properties that support the body's overall vitality. As an adaptogenic superfood, Red Maca is a unique product especially for women which supports females with reducing depression, stress, and anxiety. Red Maca is known for its ability to provide energy, stamina, hormonal balance, memory improvement, and mood enhancement, adapting to what the body needs.
Red Maca powder contains only red maca roots and has been gelatinized for better digestion and easier absorption. 
Suggested Usage
You can enjoy our Organic Red Maca Powder by itself, mixed with water, juices and shakes or add it to your baking recipes.
Adults: 1-2 tablespoons per day
Nutritional Information
Save
Share
View full details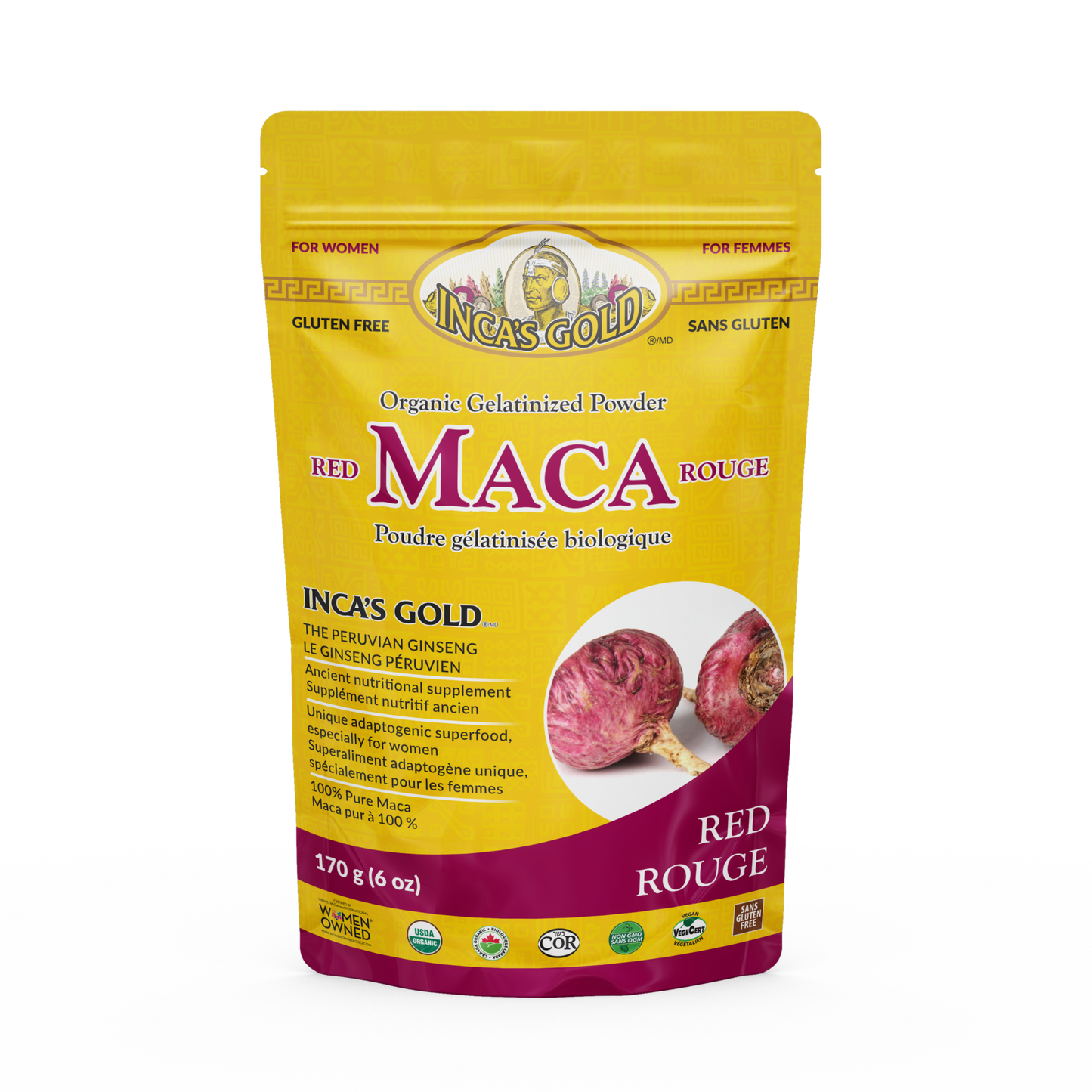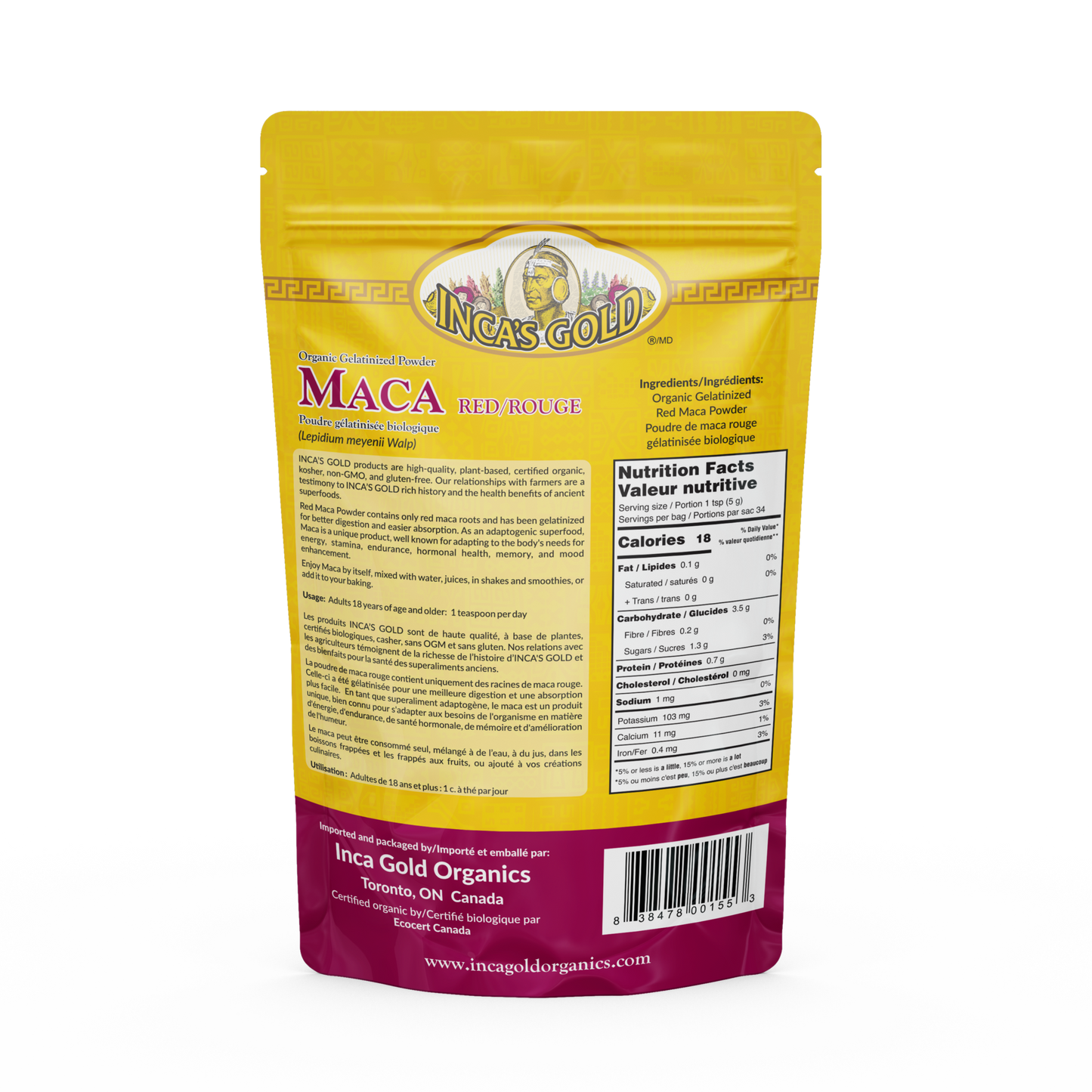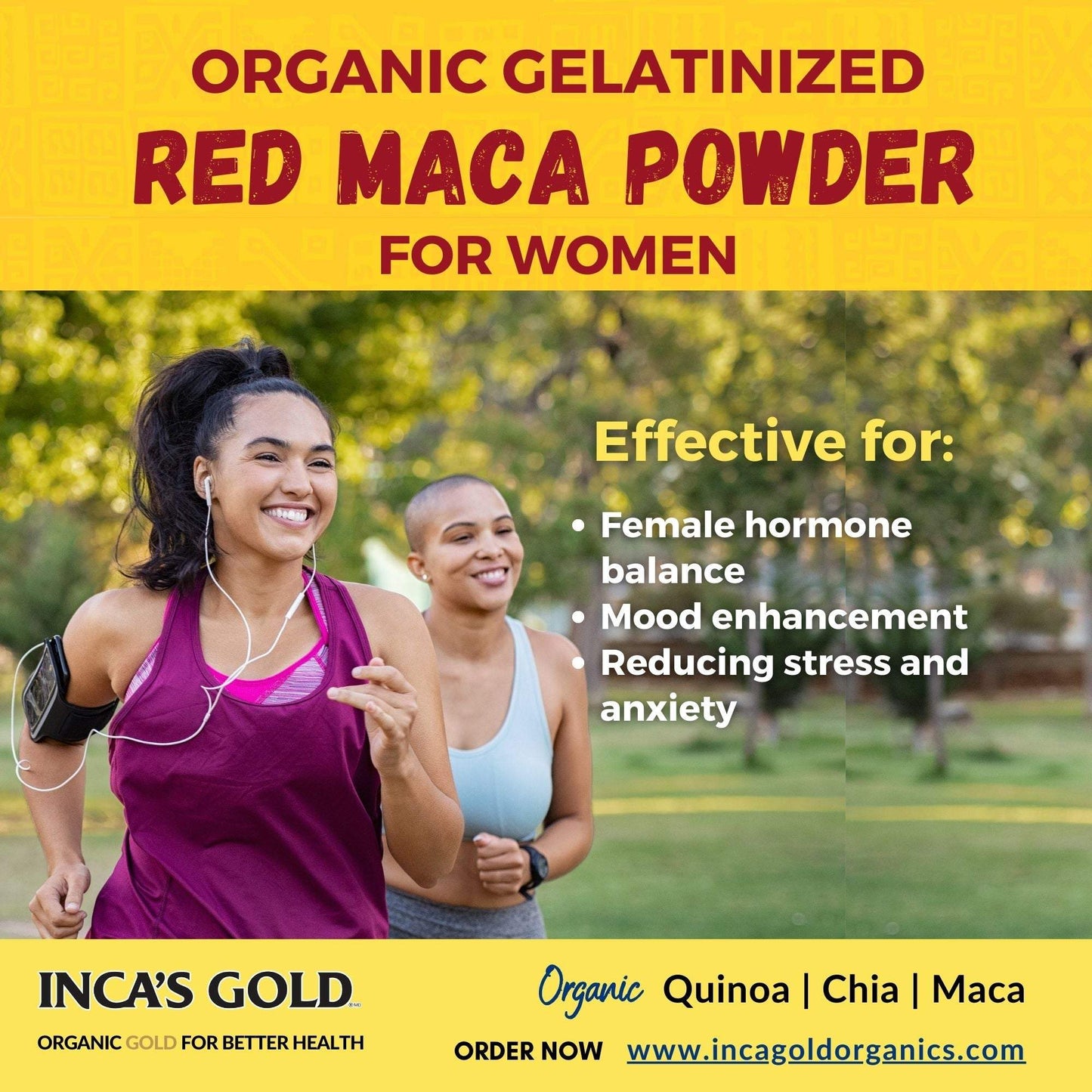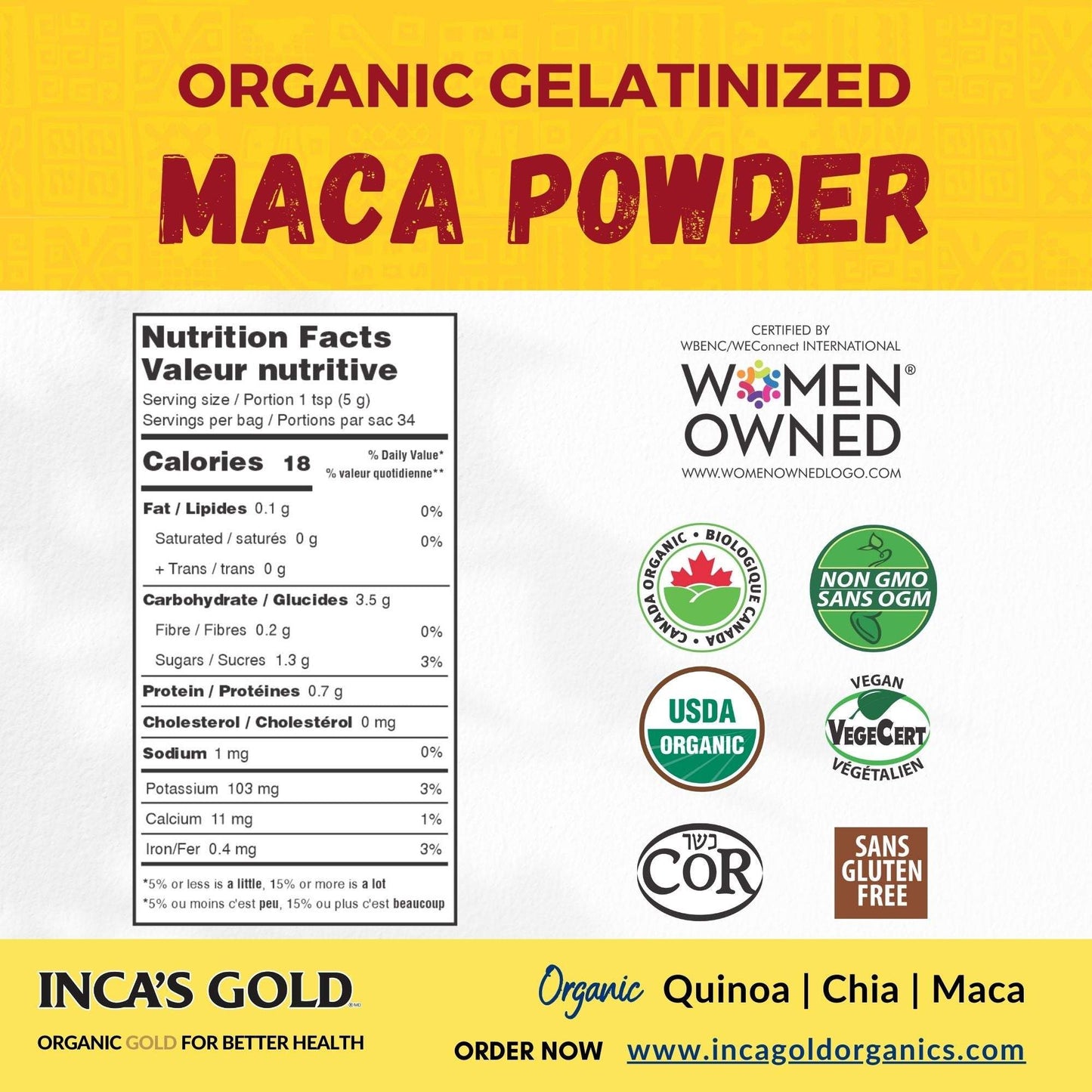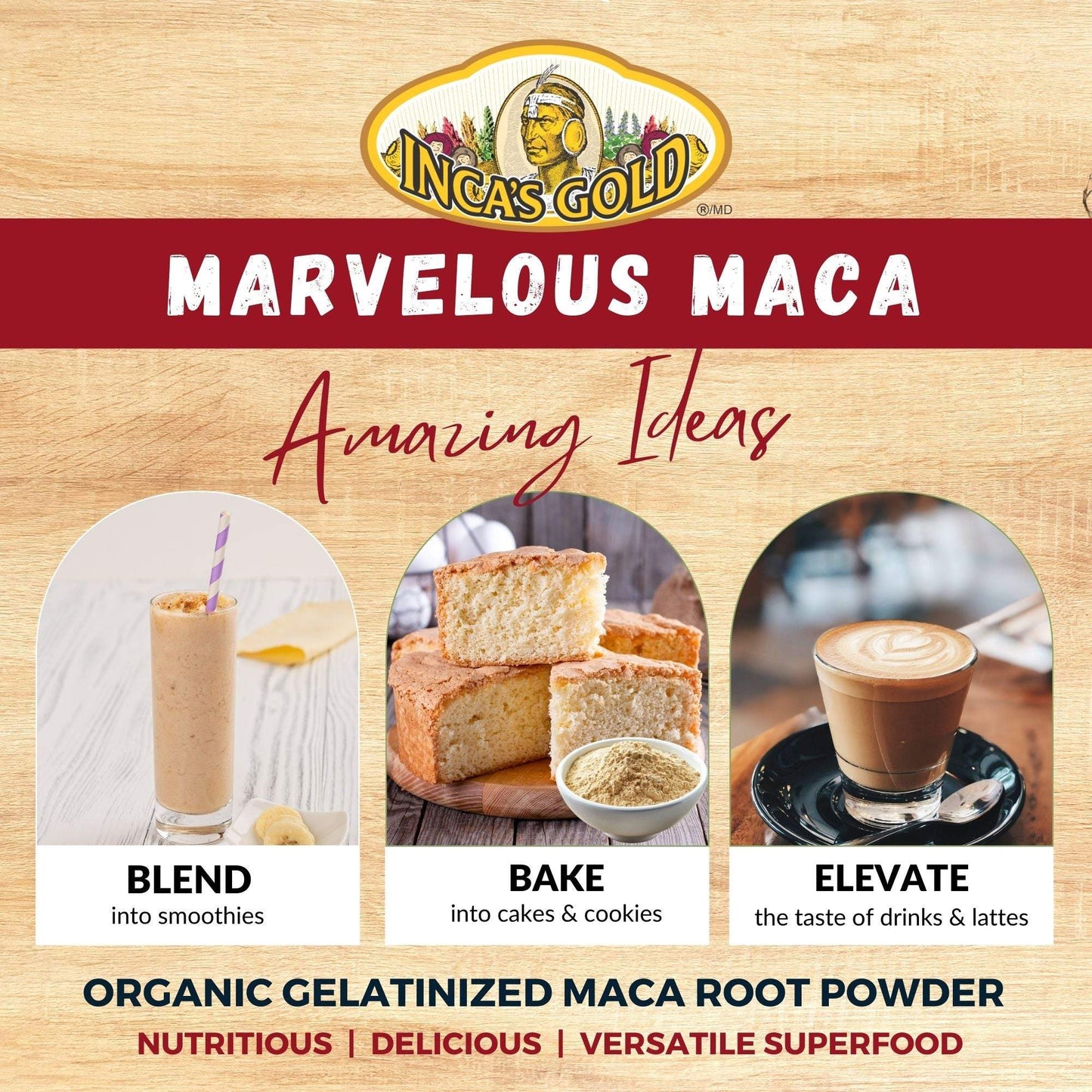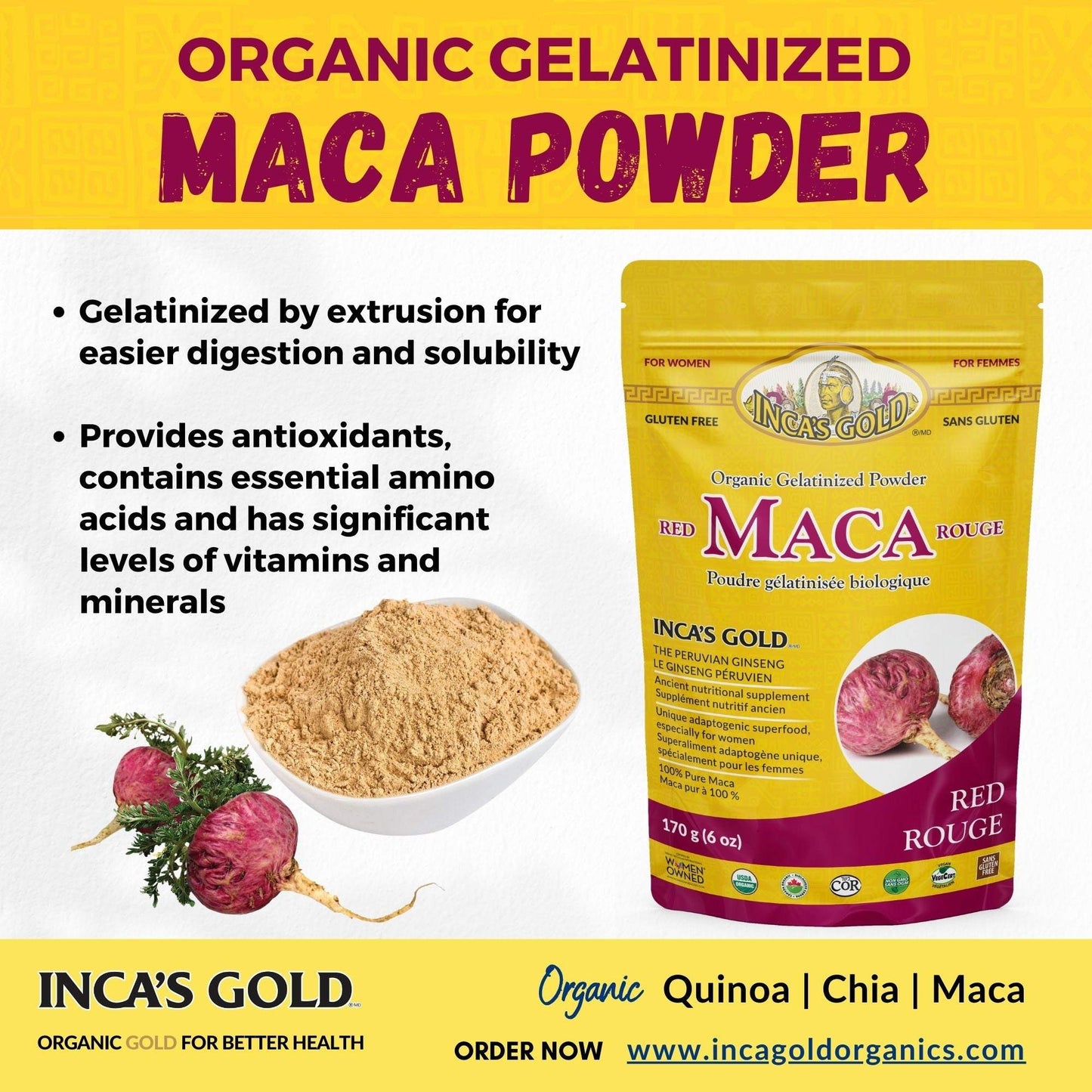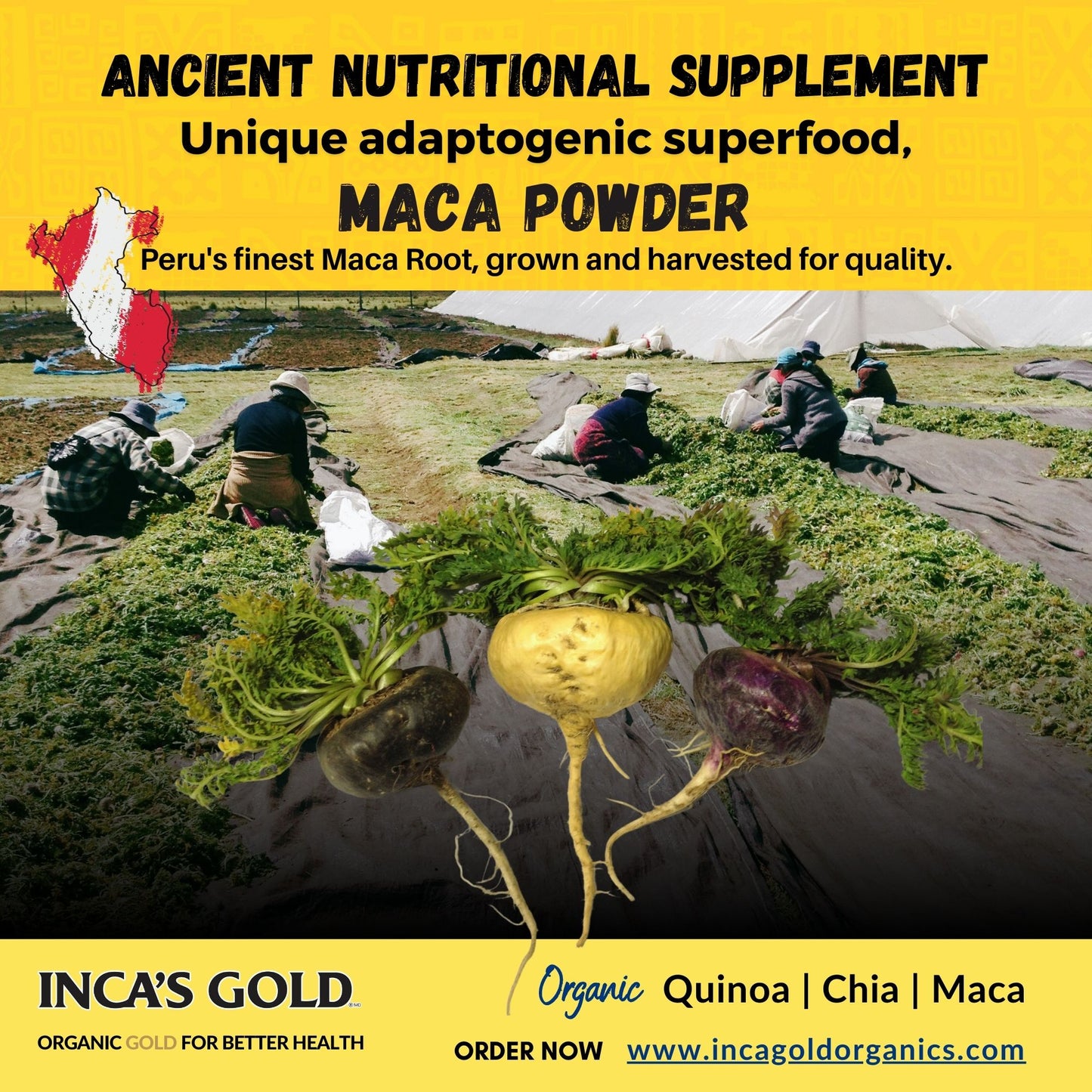 Red Maca
I am grateful to Inca Gold Organics for providing this ancient nutritional supplement, among others, grown in the Andes of Peru.
A fantastic energy support during these challenging times. And I love the taste!
Good stuff
Great stuff, easily dissolvable with a good stirring and waiting a minute for it to really sink in, and the taste is kind of earthy/nutty. I've noticed increased energy and a better mood so far and I'm halfway through the first bag. Increased endurance while exercising and good hormone balance so far as well.
Great for older men
Amazing supplement for men with an aging prostate. Since I started taking this I have completely discontinued flomax and any 50-60 male urinary issues are gone.
Energy stabilizer
It worked great for my low energy moments and sluggish feeling. My energy level became steady since I started taking this maca, and I'm feeling less tired along the day.It definitely has a nutty flavor, I take it with my coffee, which has a hot chocolate consistency when I add the maca.