Regular price
$7.00 USD
Sale price
$6.00 USD
Unit price
per
Sale
Sold out
Description
Quinoa is one of the most nutritious foods on the planet. It is native to the Andes and was sacred to the Incas, who called it the "Mother of all grains" for its nutritional properties. INCA'S GOLD Organic Quinoa Flour is 100% organic, non-GMO, gluten and cholesterol free, very low-glycemic index, twice washed and easy to digest.
Our nutritious Organic Quinoa Flour is a source of complete protein, providing all essential amino acids and is a great baking solution for those following a gluten free, vegan or vegetarian diet. This 100% whole grain Quinoa Flour can add flavor and bountiful nutrition to everything from pancakes and breads to cakes and muffins, all without Gluten.
Our Quinoa is farmed in Bolivia on the Andean Altiplano, in the small region surrounding the Salar de Uyuni salt flats. Because of this harsh climate, this Quinoa grows larger and retains more nutrients than other varieties. For this reason, it is known as Royal Quinoa and is widely praised as the best Quinoa in the world. 
Cooking Instructions
You can substitute this flour for half of all-purpose flour in many recipes, or completely replace wheat-based flours in cakes and cookie recipes.
Nutritional Information
Save
Save
Save
Save
Save
Save
Save
Share
View full details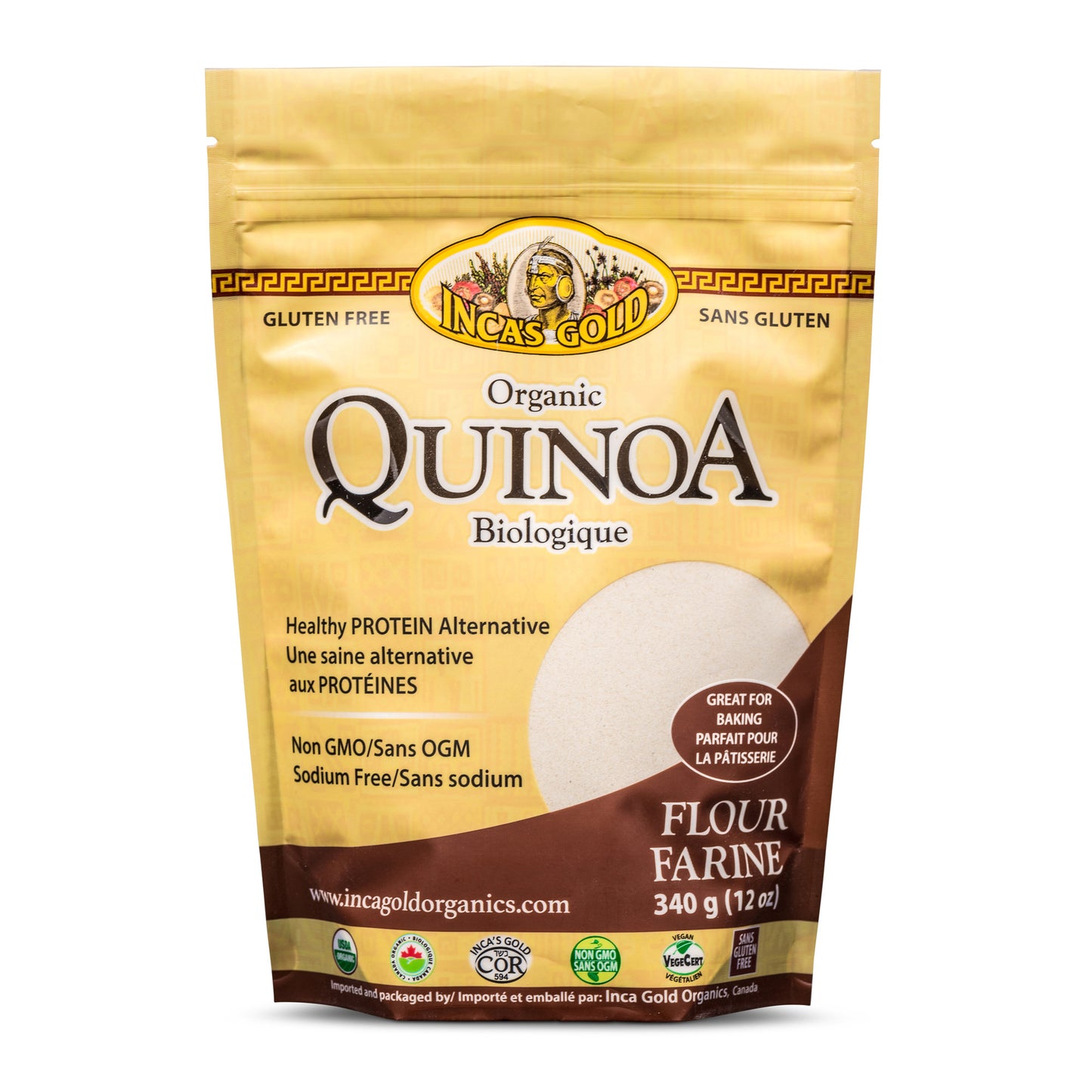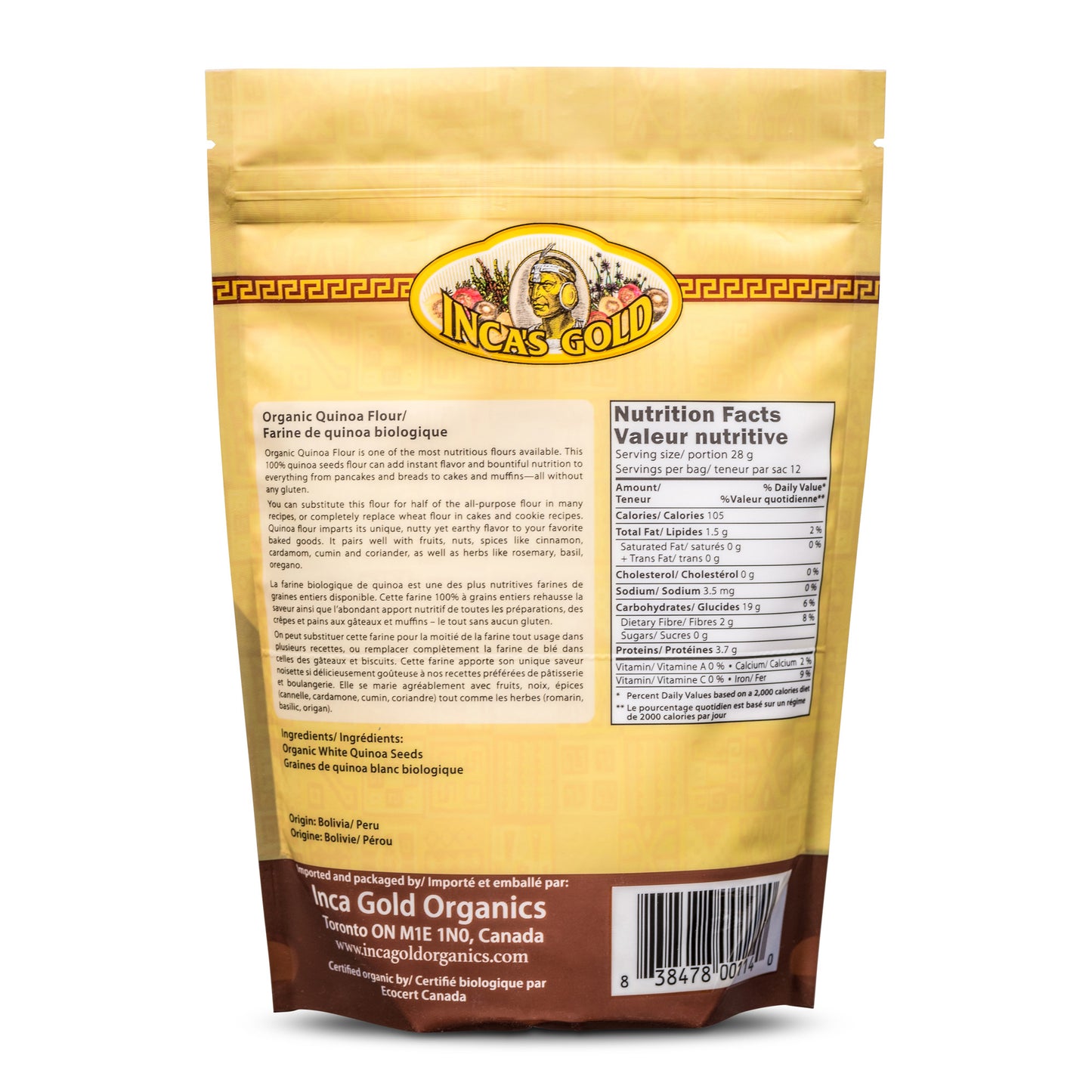 Great in Muffins
I used the Inca's Gold Quinoa flour in place of half the all purpose flour in my family's favourite banana muffins. I like the idea of increasing the protein content without modifying the ingredients aside from replacing the flour. There was a slightly different odour when baking, but the muffins were as fluffy as they normally are and the flavour was great. I didn't notice a "nuttiness" to the muffins, but that might be more apparent if you used the quinoa flour exclusively. Overall, easy to use as a flour replacement and delicious.
Tastes ok
Looks very similar to regular flour. we made oatmeal cookies and replaced half of the flour with quinoa flour. It does have a different taste and you can tell. Was ok. I would use when I'm trying to make a healthier desert.