Regular price
Sale price
$15.00 USD
Unit price
per
Sale
Sold out
Description
Maca is an herbaceous plant native to the high Andean Mountains of Bolivia and Peru. It is one of the only food plants in the world able to thrive at such a high altitude. It is a potent, ancient superfood that has been used by indigenous Andean societies as a source of nourishment and healing for thousands of years.
Maca has rich nutritional and adaptogenic properties that support the body's overall vitality. As an adaptogenic superfood, Black Maca is a unique product especially for men, well known for adapting to the body's needs for energy, stamina, endurance, hormonal health, memory, and mood enhancement. It provides antioxidants, contains nearly all essential amino acids and has significant levels of vitamins and minerals.
Black Maca powder contains only black maca roots and has been gelatinized for better digestion and easier absorption. 
Suggested Usage
You can enjoy our Organic Black Maca Powder by itself, mixed with water, juices and shakes or add it to your baking recipes.
Adults: 1-2 tablespoons per day
Nutritional Information
Share
View full details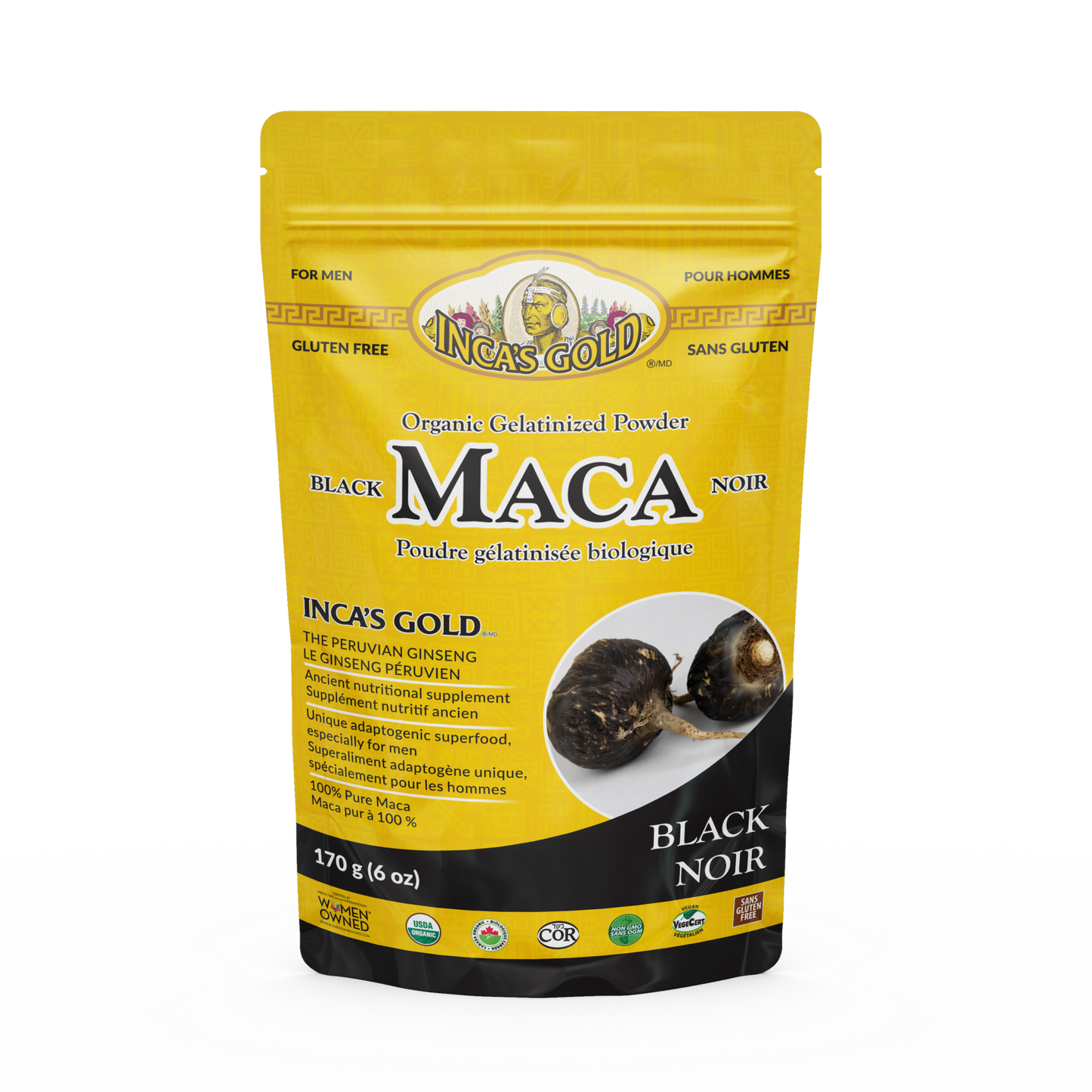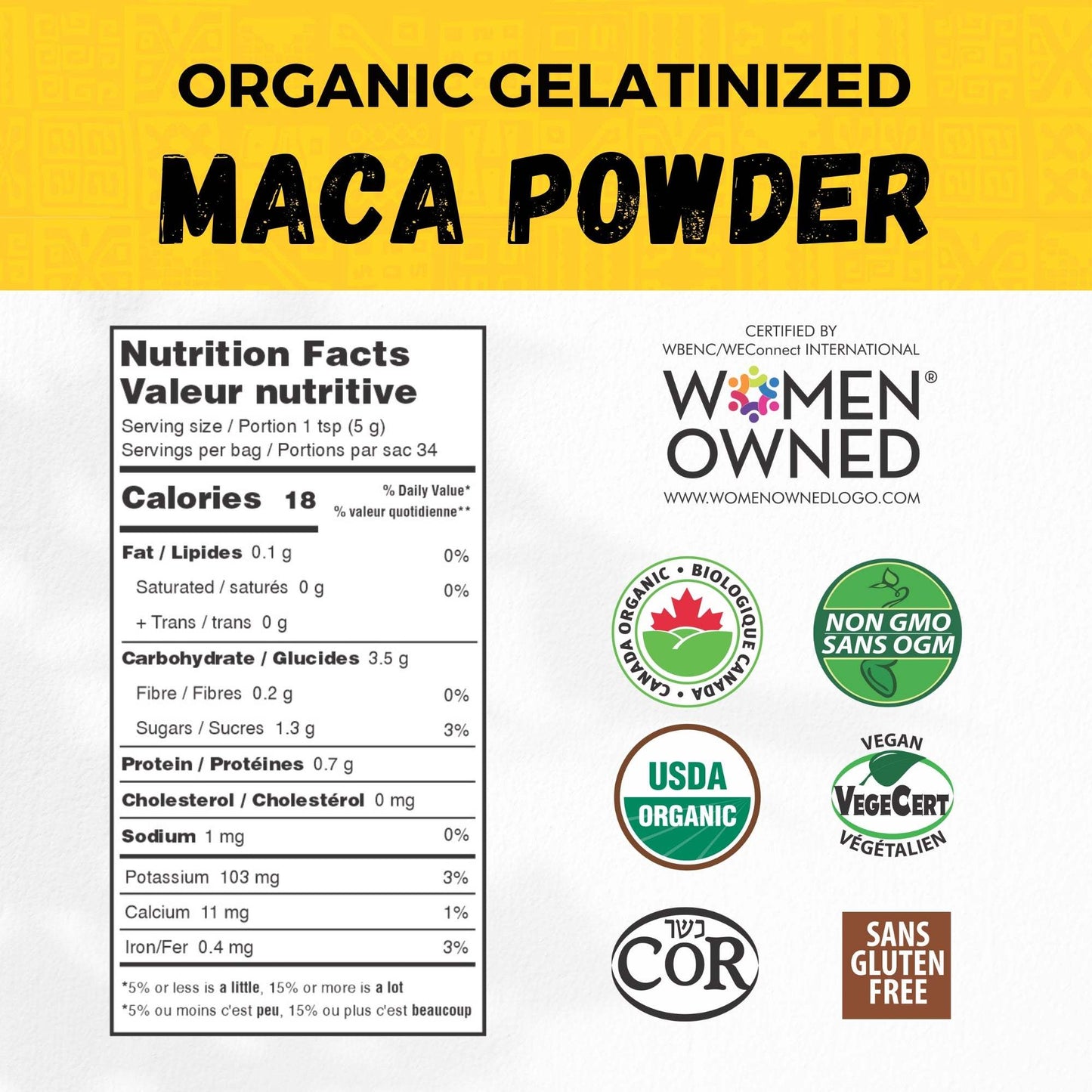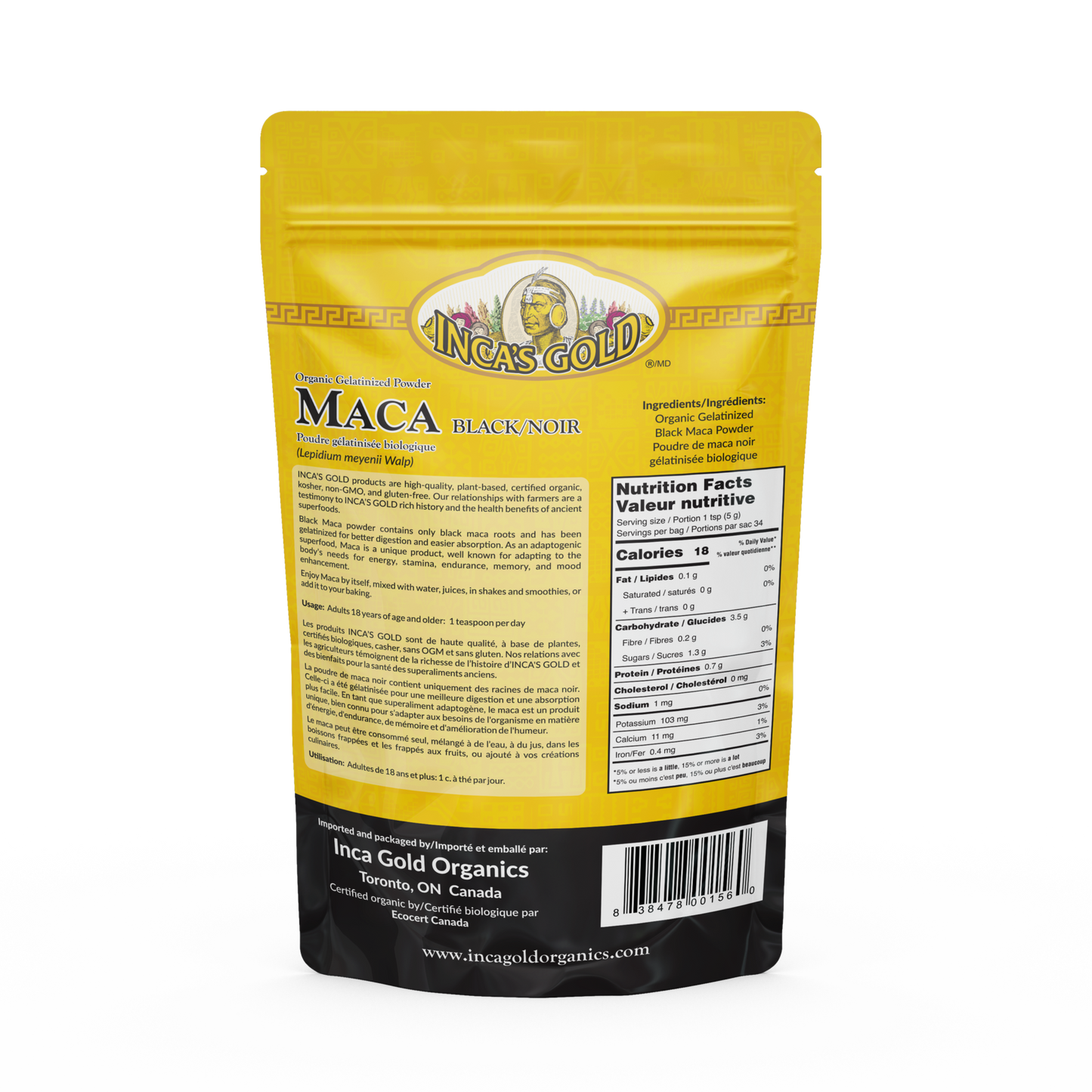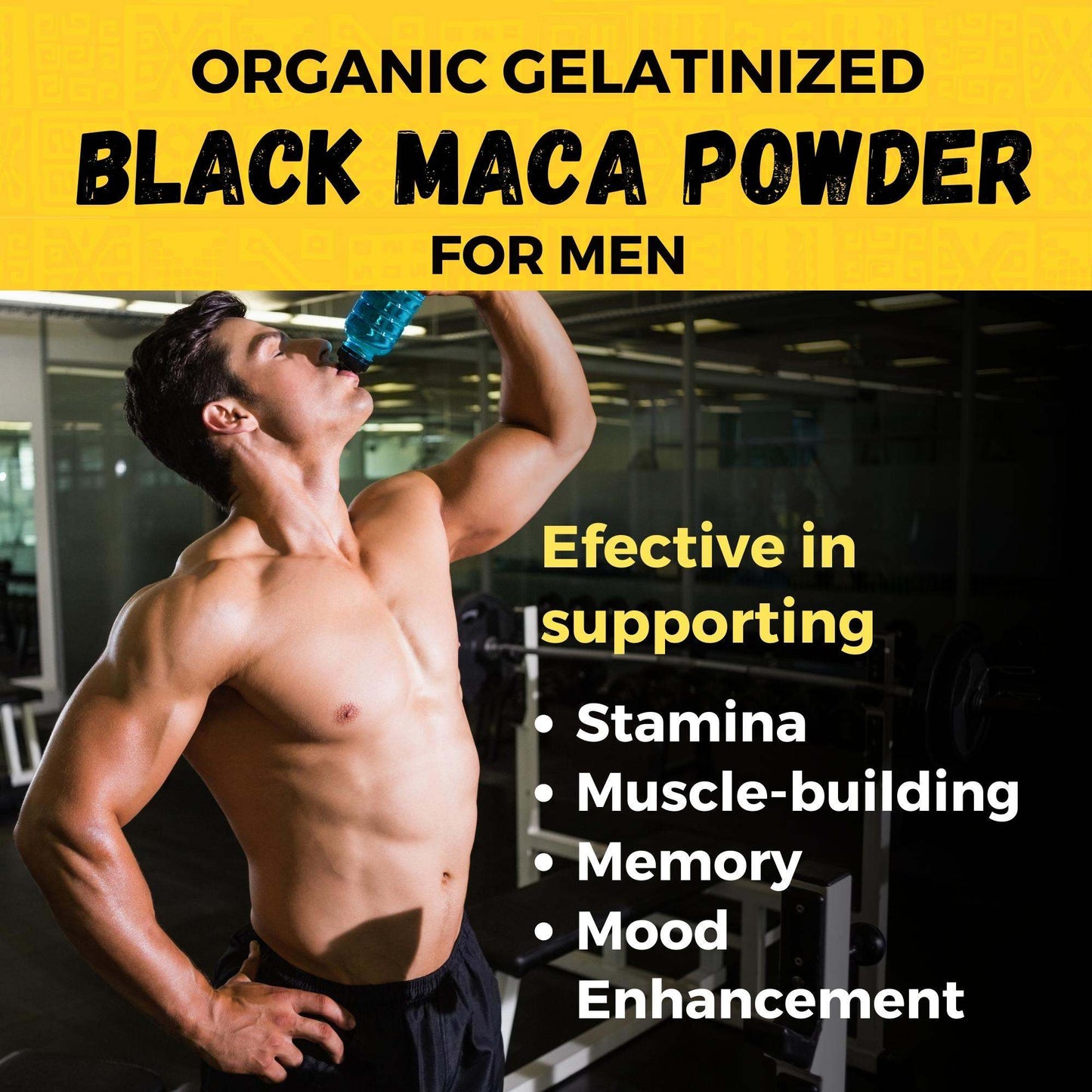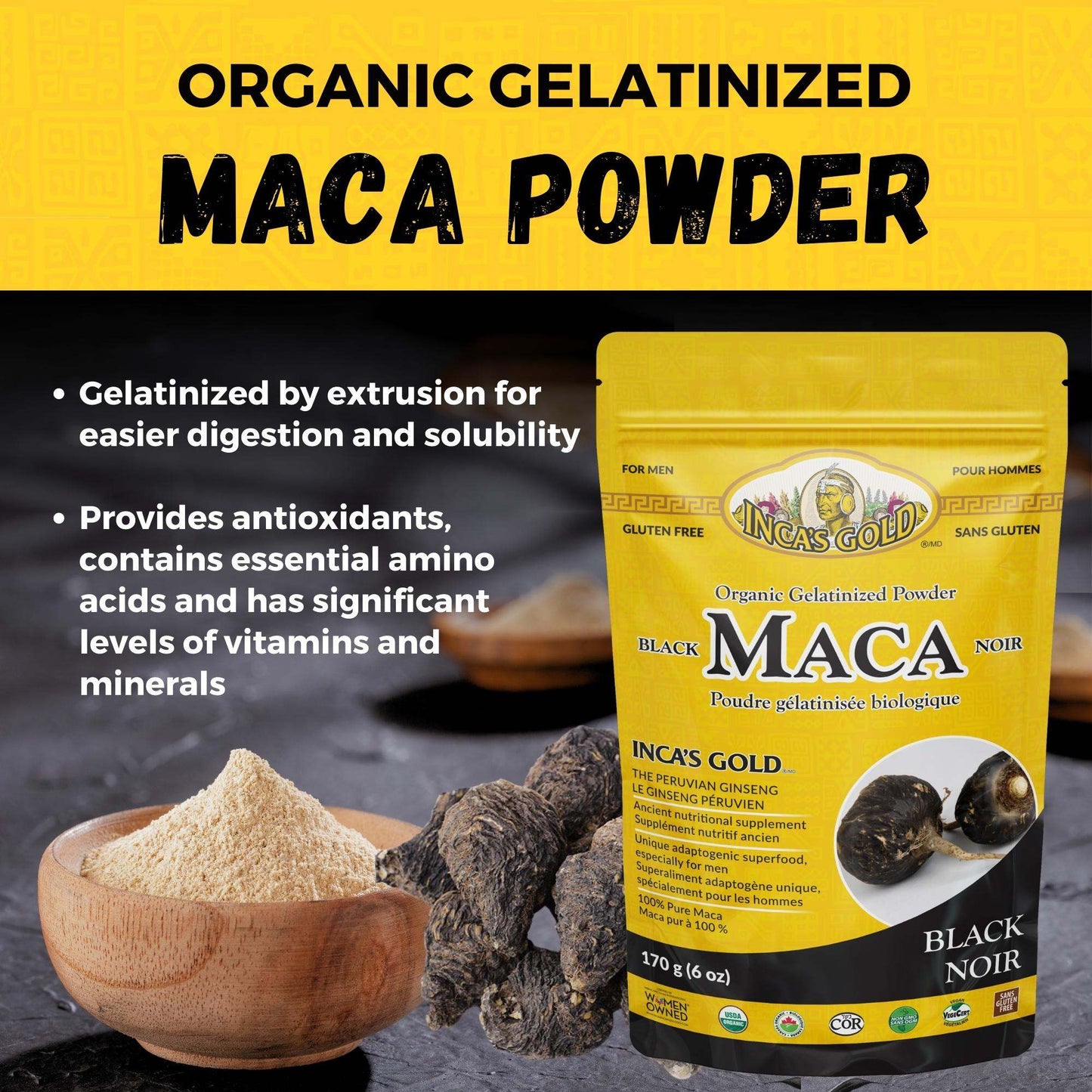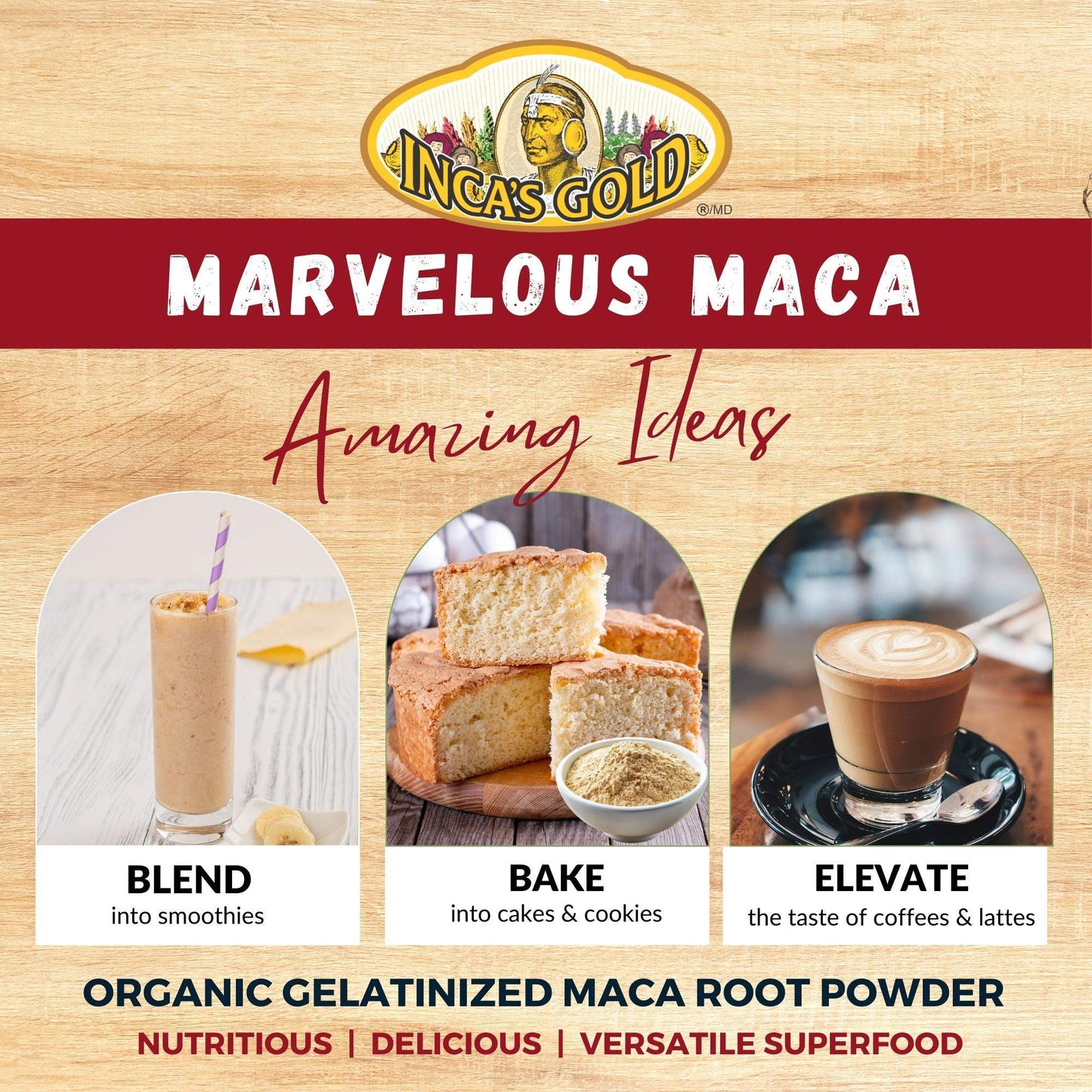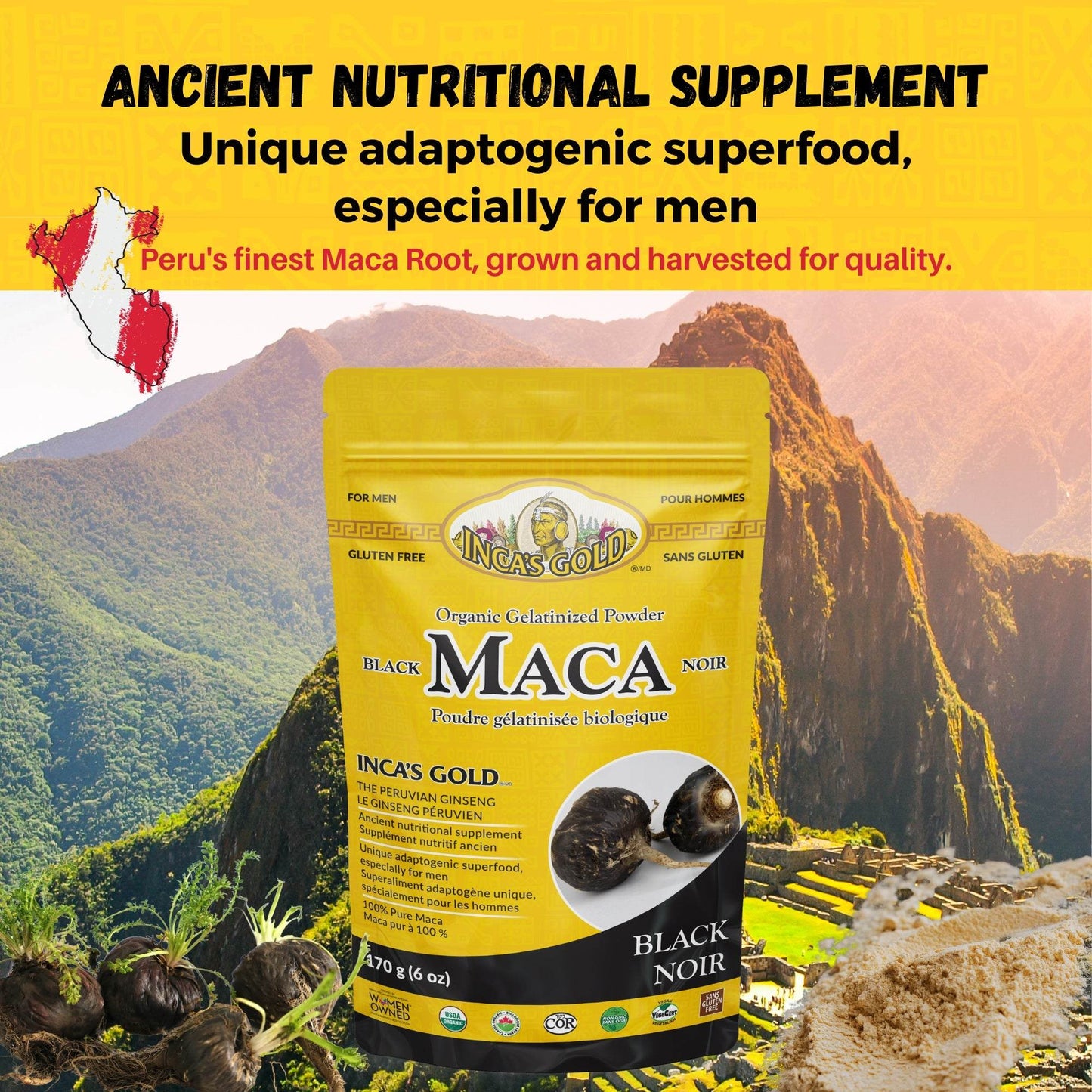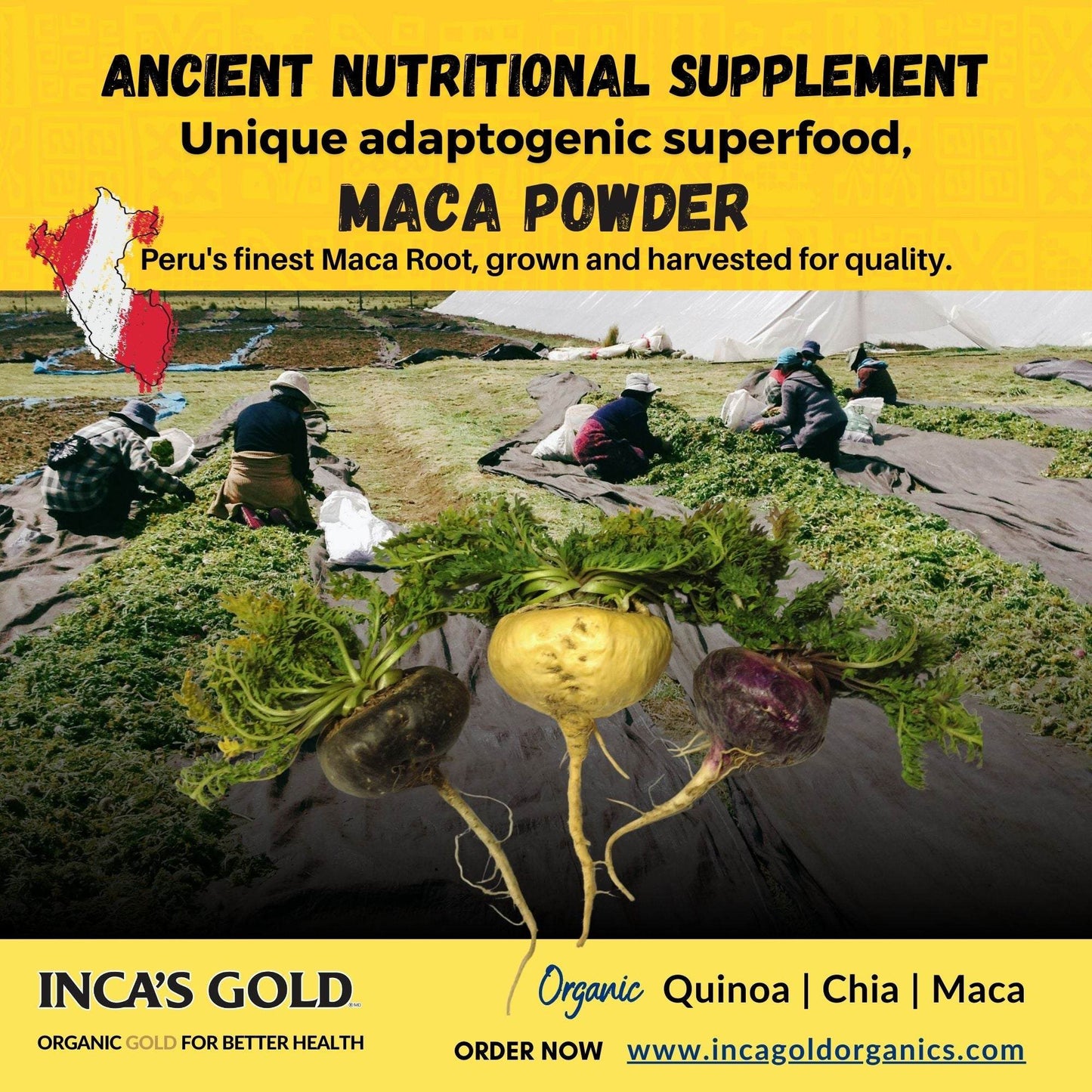 Tastes overly dry
The taste of the product was overly dry. Also, there wasn't much taste; I expected the product to taste sweet as the product contains 25g of sugar per 100g. I mixed the product with filtered water. The product doesn't taste bad, it just doesn't have a lot of flavour.
Potent Taste Strong Effect
This black Maca powder is very potent. It takes a while for the after taste to subside. It has a very earthy taste like dirt and grass on a wet day. I mixed it with yogurt but next time I will mix it with something with some salt like V8 juice. That will mask the potency.
Organic Maca Powders
Love the product; would prefer to buy the Maca in larger, more environmentally friendly sizes, i.e. one or two KG at at time for each Red Maca, Black Maca and Yellow Maca .
Great suggestion CJ and feel free to DM us directly for bulk orders – we're happy to help improve your experience
good
just good and good for me , thanks to make deal and try go down price or try , pp like good price , thanks
Great but ..
It did all it claimed to do. Mood was elevated, I felt happier, lighter, energized. However my weight; not so good. My bra cup size went from a C to a full D and my hips/butt went from a 31 to a 45. Ridiculous. Quarantine didn't help matters since I couldn't go to the gym and stay fit. My overall weight went from a 59 to a 78. My waistline also went from a 28 to a 36. In summary, be careful and workout while taking this. I took this every morning from January- March (taking some weeks breaks in between)