Regular price
$10.00 USD
Sale price
$7.00 USD
Unit price
per
Sale
Sold out
Description
Chia was a staple food of the Aztec, Mayan, and Incan cultures. The seeds were used as high-energy nutrition and were indispensable to their running messengers, who would always carry a pouch of Chia with them.
Chia Seeds contain all essential amino acids, are low glycemic-index and extremely rich in omega-3 fatty acids, antioxidants, calcium, protein as well as both soluble and insoluble dietary fiber. Our Organic Black Chia Seeds are also free of gluten, cholesterol, sodium and lactose.
Our Organic Black Chia Seeds are extremely adaptable and can be used in all kinds of recipes. They can be easily inserted into any baking recipe for added nutrition and flavor. When mixed with liquid, Chia seeds gel up and add add a lovely texture to water, juices, smoothies, yogurts, cereals, salad dressings, deserts and more.
Suggested Usage
Soak 2 tablespoons of Chia Seeds in 8 oz of liquid and mix the resulting gel with yogurt, pudding, smoothies, cereal, salad dressing or any liquid-based recipe.
Chia Seeds can also be quickly added to any baking recipe. Try using Chia in your cookie, bread, pasta, pastry or pancake recipes!
Nutritional Information
Save
Save
Save
Save
Save
Save
Save
Save
Save
Save
Save
Save
Save
Save
Save
Save
Save
Save
Save
Save
Save
Save
Save
Share
View full details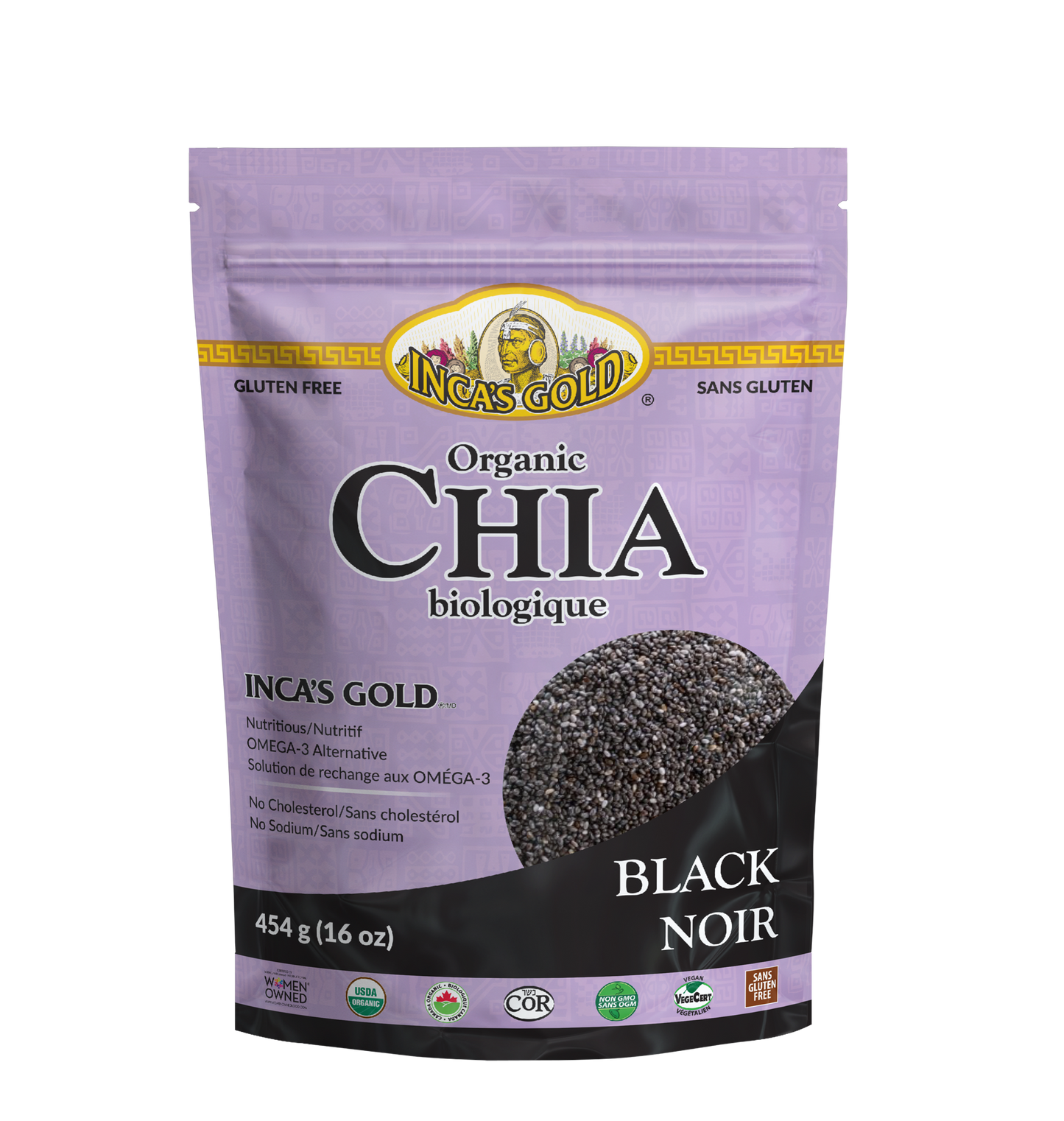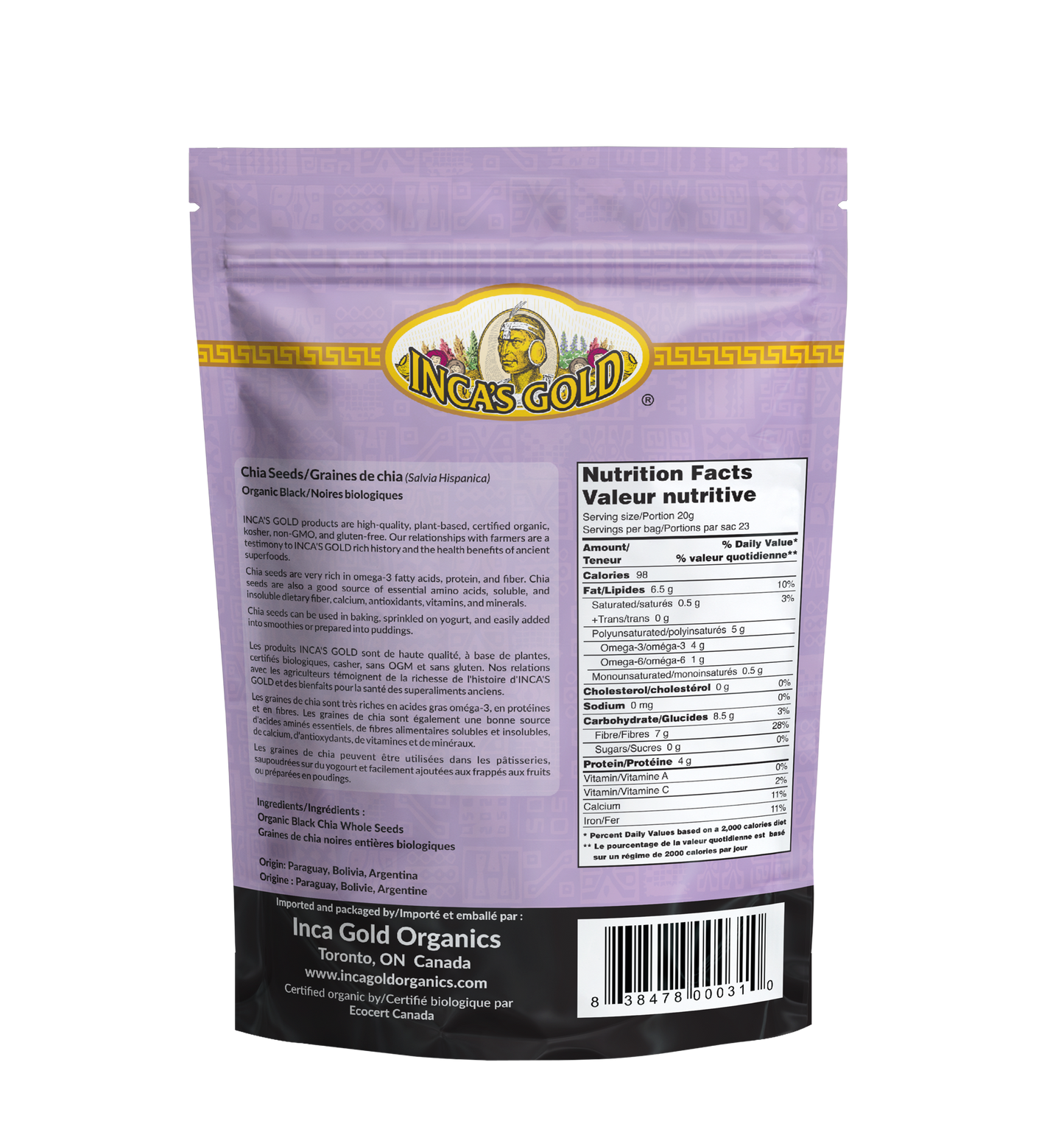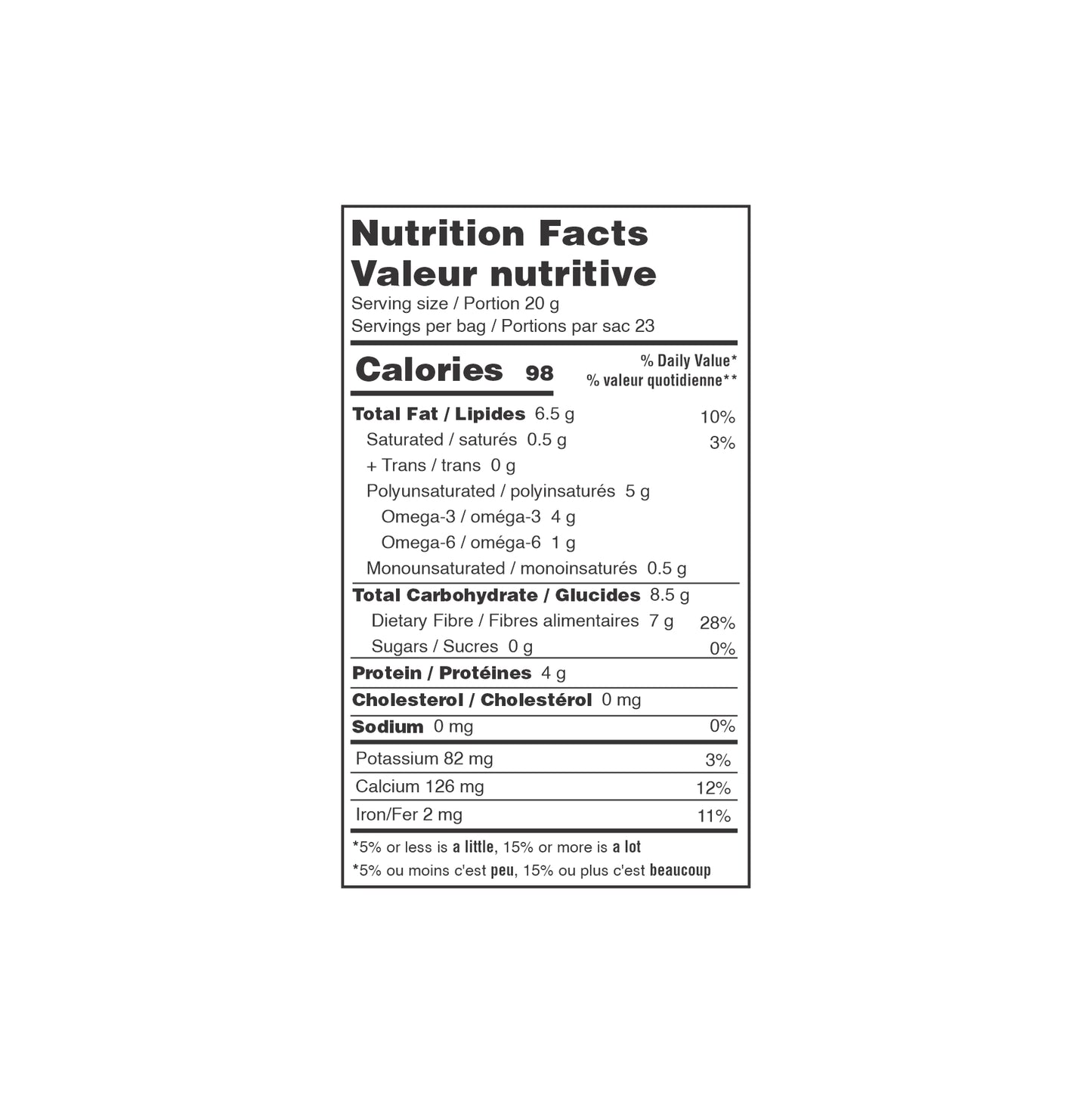 A must have!!
Absolutely love these organic black chia seeds! I add them to my water bottles for an extra boost of nutrition. The quality is top-notch, and they taste great as well.. A healthy and convenient addition to my daily hydration routine!
Yummy chia seeds
I love chia seeds pudding and trying out this brand was so good. I love to make overnight pudding and this was the perfect one to make it with. I love the taste of it and the nutritional benefits of it as this is a great way to get Omega 3 from especially if you're vegan or vegetarian. The fact it has no cholesterol is astonishing.
Great product
I make chia pudding every day as a snack and this product is of great quality and very easy to use. Chia seeds are great for fibre and low carbs. I love the nutritional benefit of this super food. Good value for the size of package you get.
Very versatile
I use my chia seeds each morning for breakfast. It gives me a boost of energy and protein to last until next meal. I usually sprinkle in on my yoghurt,mix with oat milk and with granola.
Very versatile.
So so
The product seems authentic. I enjoyed the taste, however did not enjoy the amount of time it took for the seeds to "gel." They didn't really form a gel as they were suppose to and remained watery. The seeds also did not plump up, I would find this hard to add to anything besides salad dressing or perhaps a smoothie.