Regular price
$7.00 USD
Sale price
$7.00 USD
Unit price
per
Sale
Sold out
Description
Quinoa is one of the most nutritious foods on the planet. It is native to the Andes and was sacred to the Incas, who called it the "Mother of all grains" for its nutritional properties. INCA'S GOLD Organic White Quinoa is 100% organic, non-GMO, gluten and cholesterol free, very low-glycemic index, twice washed and easy to cook and digest.
Our Quinoa is farmed in Bolivia on the Andean Altiplano, in the small region surrounding the Salar de Uyuni salt flats. Because of this harsh climate, this Quinoa grows larger and retains more nutrients than other varieties. For this reason, it is known as Royal Quinoa and is widely praised as the best Quinoa in the world.
In addition to serving as a nutritious replacement for or supplement to rice, Quinoa can serve as a base for delicious porridge, salads, casseroles, omelets, soups and deserts.

Cooking Instructions
To cook quinoa, add one part quinoa and two parts water/broth in a sauce pan or pot. Bring to a boil, reduce to simmer, and cover. Simmer for 15 minutes, remove from heat and let stand still for 5 minutes. Fluff and serve. One cup of Quinoa will yield about 4 cups cooked.
Nutritional Information
Save
Save
Save
Save
Save
Save
Save
Save
Save
Save
Save
Save
Save
Share
View full details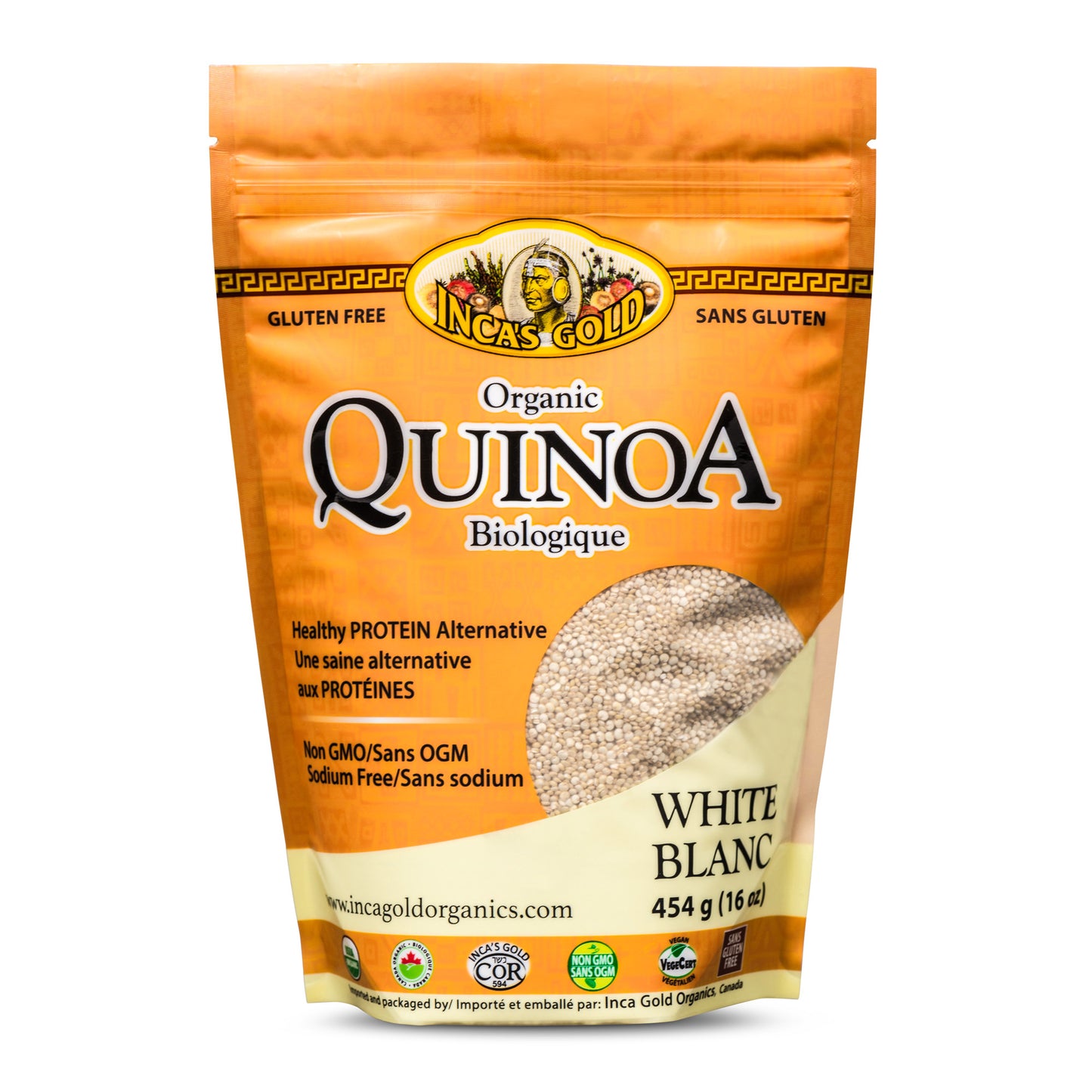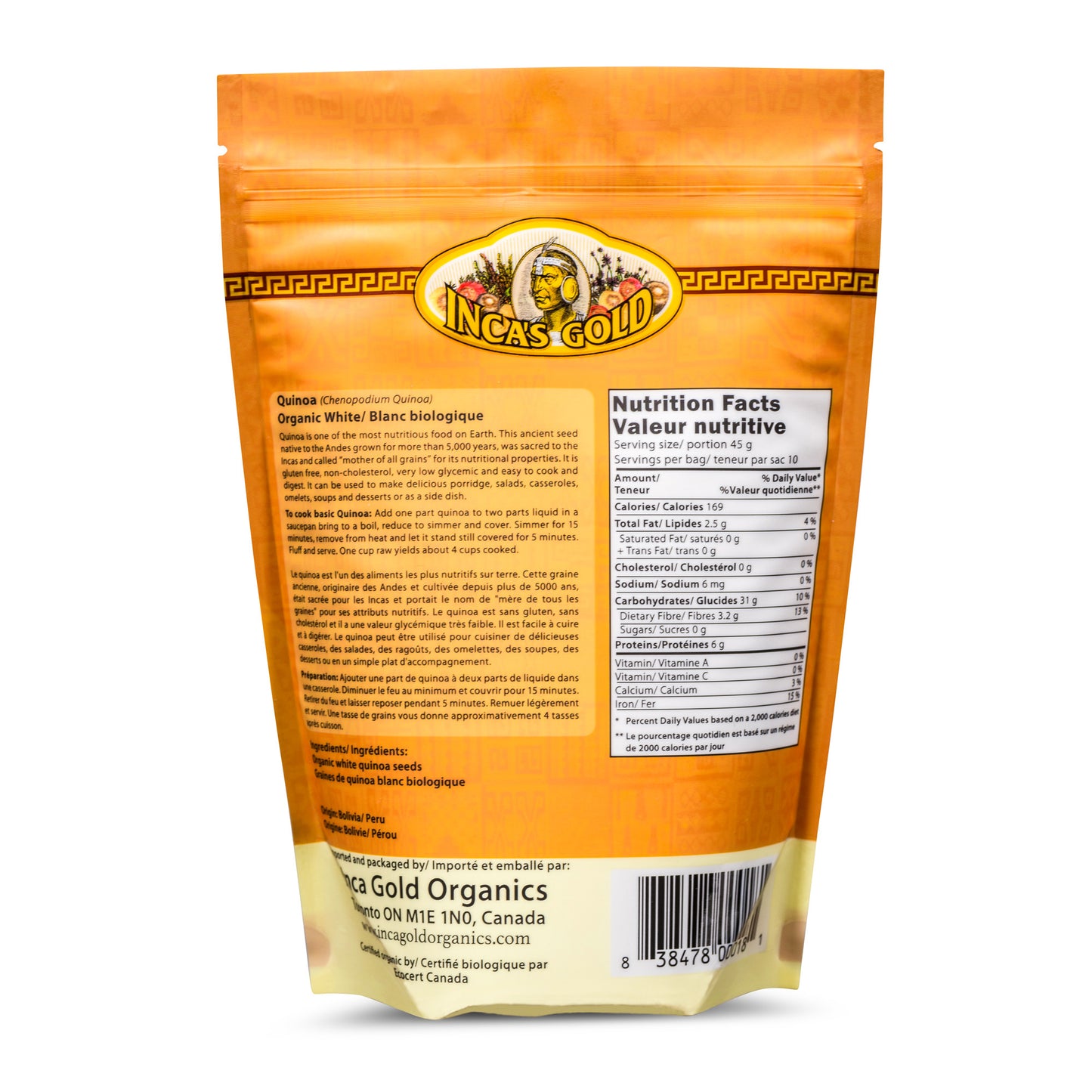 Great family Dinner
Starting off the packaging makes it easy to open and reseal which I do like very much. After washing and measuring out my desired amount. I found the cooking instructions helpful and my quinoa turned out fluffy and delicious. I have a few picky eaters and usually add quinoa to my rice dish stir-fry. This quinoa made my own dish smell better and more filling since it's a complete protein. Family Dinner tonight was a hit thanks to this Inca's Gold Organic White Quinoa.
Overall a good product
I was eager to try this quinoa and am glad that I did. This quinoa cooked really nicely and exactly as it indicated on the package. Sometimes I have had to add extra water but didn't with this one. The quinoa was nice and fluffy and had a great texture. The flavour was good although I prefer a bit of a stronger nutty flavour. It was a bit subtle and maybe could have had a bit more punch to it. I was pleased with this product though.
Yummy
My family and I love Inca's Gold Organic White Quinoa. My four legged border collie nephew, Callum, comes running into the kitchen when my sister is preparing it. She mixes it in with his food and he gobbles it up.
Good product
Very nice product! Easy to cook.
Very nice product.
Very nice product. Loved it